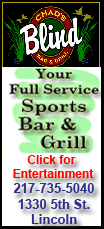 "What this case has shown is that the accelerator, the gas pedal on an automobile in the wrong hands is as dangerous as the trigger on a gun," Nigel Pearson, the father of 25-year-old victim Henry Pearson, said outside court. "And in the wrong hands, it can devastate the lives of many, many people."
Gallo was convicted on three counts of second-degree murder and single counts of drunken driving, hit-and-run driving, and driving under the influence of alcohol and causing great bodily injury.
He faces 50 years to life in state prison at his scheduled sentencing on Dec. 10.
His attorney Jacqueline Goodman said Gallo would appeal.
"I think it's tragic," she told reporters. "I think there's been a miscarriage of justice." She previously said her client did not intend to kill anyone.
Prosecutors said they charged the case as a second-degree murder instead of the lesser charge of manslaughter because Gallo had a previous DUI conviction, had specific knowledge of the dangers of drinking and driving from his own experience, and had signed a court form from the earlier case saying he understood he could be charged with murder if he drove drunk again and killed someone.
To win a murder conviction, prosecutors had to show Gallo acted with implied malice, intentionally drove drunk, acted with a conscious disregard for human life, and knew from his personal experience that he could kill someone.
Adenhart, 22, died just hours after pitching six scoreless innings in his season debut. Pearson and Courtney Stewart, 20, also died in the April 9, 2009, collision in Fullerton. Passenger Jon Wilhite was severely injured.
Orange County District Attorney Tony Rackauckas said it was the 11th DUI-related murder conviction in the county since 2008.
"People are dying here," Rackauckas told reporters. "We want to get the message out there as well as we can that people will be prosecuted for murder when they engage in this type of conduct."
Jurors, who began deliberations Thursday, said they had intense discussions and were well-aware that Gallo had not only ruined the lives of the victims' families but also his own.
"It was emotional," juror Beth Smith said after leaving the courtroom. "I think a lot of us lost sleep over this."
Her eyes welling with tears, Stewart's mother said she felt relieved to finally have a verdict.
"It won't bring Courtney back, but I know she's looking down on us and she's happy," said Carrie Stewart-Dixon, who wore a pink and white bracelet bearing her daughter's name. "It was justice for the kids -- and all our families."