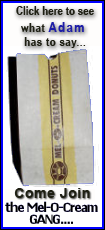 Instead, they are tied with the Falcons at 2-1 and facing more questions than whether they need a new kicker.
Garrett Hartley shanked a 29-yard field goal well left of the uprights in overtime on Sunday -- his third miss in seven tries this season, but the defending Super Bowl champions have been shaky in other areas through three weeks.
Saints coach Sean Payton said Monday he had not decided if he would bring in anyone to compete with Hartley in practice.
"You've got to be careful to turn around the day after and make decisions that aren't well-thought out," Payton said. "There were more wide lefts than just the kicker."
However, Jack Mills, the agent for 46-year-old kicker John Carney, confirmed in an e-mail to The Associated Press that Carney has a workout with the Saints scheduled for Tuesday in New Orleans.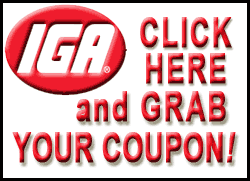 Atlanta rushed for 202 yards, converted 9-of-18 third downs and limited New Orleans 43 yards rushing, continuing three early season themes for the Saints.
New Orleans is last in the NFL in rushing, averaging 57.3 yards. The Saints are third-to-last in rushing defense, allowing 145 yards per game. Opponents have converted 47.5 percent of their third downs, the fourth-highest total in the league.
"It's an execution problem," linebacker Jonathan Vilma said. "I wouldn't say it's been mental breakdowns because that means you're not on the right guy or something else. We are calling the right plays. We're just not executing."
Atlanta scored a touchdown in the first half on a 19-play drive that featured two third-down and two fourth-down conversions.
"We know we're a good team," linebacker Jo-Lonn Dunbar said. "We just have to play like a good team. It's time to stop talking about it and start playing."
Falcons tight end Tony Gonzalez converted five third downs and one fourth down with his catches, another early season issue for the Saints. Gonzalez finished with a team-high 110 yards on eight receptions, following Minnesota's Visanthe Shiancoe (four catches, 76 yards) and San Francisco's Vernon Davis (four catches, 78 yards), who also had team highs for yards against New Orleans.
Gonzalez beat linebacker Scott Shanle, cornerback Tracy Porter and double coverage as the Saints threw a variety of looks at him. None worked.
"There's a reason Tony Gonzalez is going to be in the Hall of Fame some day," Shanle said. "He made some plays that only he can make, but at the same time, we have to do a better job."