The competition committee member and former league executive twice said he expects the NFL to stretch its regular season by two games. He twice called the decision a "fait accompli" during his weekly radio show Monday night.
"I think that the owners, and principally the commissioner, have decided that it's the way to go, and so the debate, such as it was, is over," Polian said. "I've heard recently, and I'm sorry that this didn't get more coverage earlier, some really, really interesting commentary on it. ... I wish some of that dialogue had taken place earlier."
Officially, nothing has changed.
League owners and NFL Commissioner Roger Goodell have expressed support for cutting the preseason schedule from four games to two and expanding the regular-season schedule from 16 to 18. But the format change hasn't been approved by either the owners or the NFL Players Association.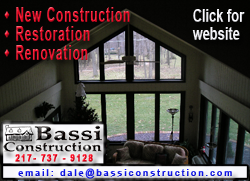 Polian believes that is just a formality although the two sides are trying to work out a new collective bargaining agreement before the current deal expires in March.
A caller asked Polian how close the league was to expanding to 18 games and how the Colts would respond to fewer preseason games, trimming the number of opportunities players would have to win roster spots.
Polian said: "The short answer is that it's a fait accompli, I'm afraid, and we're going to have to find ways to get those evaluative experiences. We're not going to sit back and say, 'Oh oh, 18 games. Now we're going to become a veteran team.' That's not going to work. And it's not the way we want to play."
NFL spokesman Greg Aiello said the league would not respond to Polian's comments.
Polian is already mapping out contingency plans.
One solution under consideration is holding combined practices or controlled scrimmages with nearby teams to give players more chances to impress the evaluators. Those discussions are already being held internally, Polian said.