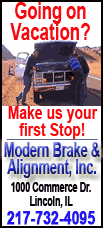 President Barack Obama dispatched George Mitchell on an emergency mission to the Middle East to broker a compromise that would keep Palestinians from making good on their threat to abandon the talks if Israel resumes settlement building now that a 10-month moratorium has expired.
Mitchell met with Israeli Prime Minister Benjamin Netanyahu on Wednesday and was scheduled to meet with Palestinian President Mahmoud Abbas a day later to try to broker a compromise.
At the start of his meeting with Mitchell, Netanyahu said he and Abbas "have an historic mission to continue those good talks" and reaffirmed his commitment to a deal that would assure Israel's security.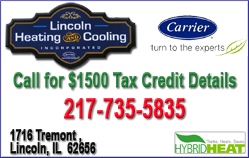 A string of possible compromises apparently is on the table, including restricting new construction to major West Bank settlement blocs and bureaucratic machinations by Israel's defense minister that would keep a de facto moratorium in place without Israel's declaring an extension.
Netanyahu says his pro-settlement coalition could fracture if the construction curbs, which ended Sunday, are extended.
But the Palestinians say negotiations, which resumed just four weeks ago, are pointless if growing settlements keep chipping away at lands they want for their future state.
Abbas has given the U.S. mediation until at least Monday, when he meets with Arab foreign ministers in Cairo, to try to craft an accord that would allow him to remain at the negotiating table. Palestinian media reported Wednesday that Abbas told journalists he was ready to make a "historic" decision.
Senior Palestinian officials would not confirm these reports, and it wasn't clear whether Abbas meant he was ready to quit the talks or whether he was simply trying to create some last-minute leverage. On Saturday, Abbas will consult top officials from his Fatah Party and the Palestine Liberation Organization's decision-making body before sitting down with the Arab officials.
Hanna Amireh, a member of the PLO body, said there was widespread opposition to resuming talks without a settlement curb.
"The consensus is that since the entire world is in favor of a Palestinian state and against settlements, then let us throw this problem in the face of the world and see what they can do about it," Amireh said.
However, in the end Abbas will likely have to decide alone. In the past, Fatah and the PLO have routinely backed his decisions and are unlikely to rebel against him now. The Arab League is also expected to back Abbas' recommendations.
Should he stay in the talks without a moratorium, Abbas would lose even more credibility among Palestinian constituents already skeptical of his ability to deliver a peace deal. The Islamic militant Hamas group, which seized control of the Gaza Strip from him in 2007 and opposes peacemaking, would benefit.
Yet the Western-backed Abbas is reluctant to walk away from talks because his international standing and future as a leader are tied to the quest for a peace deal.