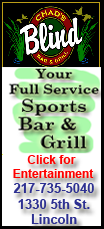 MVP candidate Joey Votto puffed on a soggy cigar and blew clouds of smoke into the cool night air. Mohawk-adorned outfielder Jonny Gomes traipsed across the grass in a white robe that covered his beer-and-champagne-soaked uniform. Players gathered for an impromptu celebration photo on the mound.
And Jay Bruce? In the back row of the photo, but hardly in the background of team history. Not after he'd just ended 15 years of futility with one dramatic swing.
Bruce led off the bottom of the ninth inning with a homer on the first pitch, bringing Cincinnati its first title since 1995 with a 3-2 win over the Houston Astros on Tuesday night.
"When he hit that one up there, there was a big sigh of relief and the party was on," manager Dusty Baker said. "I'm as happy as a man can be. This is sweet. This is a special group, special guys and a special feeling."
And a special ending.
The Reds celebrated their NL Central title a day after Philadelphia clinched its fourth straight NL East title -- no surprise there. But the Reds' recent history made them a most unexpected playoff team.
Cincinnati hadn't reached the postseason since 1995, when Davey Johnson took them to the NL championships series, then lost his job because owner Marge Schott didn't like him.
After that, the Reds lost their way.
The team went through three owners, five general managers and seven managers without once making it back to the postseason. They came close in 1999 under Jack McKeon, losing a playoff for the wild card to the Mets. Ken Griffey Jr. arrived the following year, raising expectations for a long run of division titles.
Instead, the bottom fell out.
Griffey came and went. The Reds plunged into a streak of nine straight losing seasons, their worst in a half-century. Nobody gave them much chance to overtake the defending champion St. Louis Cardinals.
They got into the race in May and didn't crack, pulling away at the end.
A crowd of 30,151 -- well above average for a weekday night -- showed up to see the Reds secure the title on their first try at home. Fans reveled when left-hander Aroldis Chapman hit 101 mph while retiring the side in the ninth, a preview of those playoff appearances to come.
Then, Bruce quickly ended the game and started the party with his second career game-ending homer off Tim Byrdak, raising both index fingers as he rounded the bases.