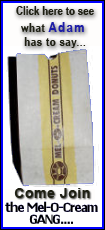 After that, it was time to party.
The Yankees clinched their 15th postseason berth in the last 16 years and Sabathia got his 21st win of the season, beating the Toronto Blue Jays 6-1 on Tuesday night.
"Two words: Cy Young," outfielder Nick Swisher said of Sabathia. "No doubt, man. He's been a horse all year long. He's done a tremendous job."
Derek Jeter scored three runs and drove in another for the Yankees, who have reached the postseason every season but one since 1995. New York missed the playoffs in 2008, finishing behind Tampa Bay and Boston in the AL East.
The Rays, who hold a half-game lead over the Yankees in the division, clinched a playoff berth Tuesday, beating Baltimore 5-0.
Tampa Bay's magic number to clinch its second AL East crown in three years is any combination of four Rays wins and Yankees losses. Tampa Bay owns the tiebreaker after winning the season series between the clubs 10-8.
"We still have aspirations of winning our division and trying to get homefield advantage," manager Joe Girardi said. "I've got to pick my spots to rest guys."
Even as beer and champagne flowed in the clubhouse, first baseman Mark Teixeira made sure no one forgot the bigger goal: a 28th World Series title for the Yankees.
"No one in here is satisfied with this season," Teixeira said. "Everyone knows it's World Series championship or bust."
Sabathia allowed one run and three hits in 8 1-3 innings to match Andy Pettitte's 21 wins in 1996 and 2003 for the most victories by a Yankee since Ron Guidry went 22-6 in 1985.
"He wins games, he gives you innings, he gives the bullpen a night off," manager Joe Girardi said of Sabathia. "He's tremendous."
The left-hander, who walked two and struck out eight, is 9-3 in 12 career starts against Toronto, including 5-1 with a 2.39 ERA in six starts at Rogers Centre.