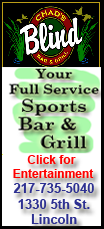 "I'm going to ease back into this much like anybody would after any injury," Dantonio said. "I'm going to listen to our doctors, but I am going to ease back into this and do something daily with our football team."
Dantonio said he expects to be in a coaching box during the game, although later in the day he indicated the staff would work out logistics as the week goes on. The 54-year-old Dantonio was taken to the hospital early Sept. 19, shortly after his daring call for a fake field goal in overtime gave his team a thrilling victory over Notre Dame.
Offensive coordinator Don Treadwell took over for Michigan State's 45-7 win over Northern Colorado on Saturday.
"I would expect to be in the box on Saturday. I just think walking around out there for three hours might be a little bit tiring," Dantonio said. "That would be my initial plan at this point."
Spartans quarterback Kirk Cousins said Dantonio watched all of practice Tuesday.
"He was involved. He was still on a golf cart, making sure that he didn't do too much, which I think is a good thing," Cousins said. "He was able to see what was going on. It'll be a slow process to get him back to full gear, but he took another step today."
The heart attack highlighted the health hazards of coaching. Afterward, many coaches admitted that taking care of themselves can become an afterthought in their high-stress jobs with long hours.
Dantonio's heart attack occurred less than a year after Florida's Urban Meyer was hospitalized with chest pains after the Southeastern Conference championship game. Meyer resigned for 24 hours, then decided to take a leave of absence after being diagnosed with esophageal spasms.
Dantonio was released from the hospital a week ago and visited the team at practice Friday. He said he was in the office Monday.
"There are guidelines I have to follow based on my family, my doctors and my wife, my other coaches," he said. "I'm going to do it the right way."
Dantonio said he's had medication for genetic cholesterol, and he described how his diet is being affected by last week's scare. Dantonio had surgery to put a stent in a blocked blood vessel leading to the heart.