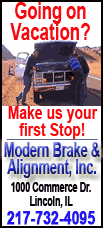 The Lions said Tuesday that Doll died last Wednesday in San Juan Capistrano, Calif. The team did not announce a cause of death.
The team said Doll had at least 10 interceptions in three different seasons, the only NFL player to accomplish that feat.
Doll played safety for the Lions from 1949-52, and he intercepted four passes in one game against the Chicago Cardinals as a rookie in 1949. He also played one season each with the Washington Redskins and Los Angeles Rams.
Doll returned to the Lions as a coach from 1963-64 and again from 1978-88.