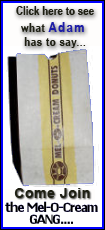 The league and the NFL Players Association issued a joint statement about the meeting, saying that negotiations "focused on several matters," including the longer regular season, a rookie wage scale and improvements for retired players.
"Both sides look forward to continuing these discussions and reaching a new collective bargaining agreement," the statement said.
Tuesday's talks took place in Washington, where the NFLPA has its headquarters.
The current collective bargaining agreement expires in March, and NFLPA executive director DeMaurice Smith has said he believes owners are preparing for a lockout.
League owners and NFL Commissioner Roger Goodell want to expand the regular season from 16 games to 18, and cut the preseason from four games to two. Indianapolis Colts President Bill Polian said Monday he thinks such a switch is a "fait accompli;" the union has not said it wants to make a change.
Goodell has pointed out that the league does not need approval from the players in order to extend the regular season.
The players currently get 59.6 percent of designated NFL revenues, a number agreed to in the 2006 CBA. The owners say that's too much, arguing that they have huge debts from building stadiums and starting up the NFL Network and other ventures, making it impossible to be profitable.
The NFL generates nearly $8 billion in revenues annually, with about $1 billion going to operating expenses. The owners get about 40 percent of the rest, but they want about $1.3 billion more before the players get their cut, and they'd like two more regular-season games to get more money out of the networks for everyone.