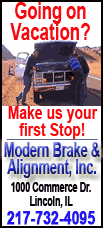 The out-of-town scoreboard was malfunctioning throughout the game, and there was no reaction when the official knockout punch for the defending NL Central champions -- Cincinnati's 3-2 win over Houston -- came with one out in the sixth and Pittsburgh leading 4-2. Instead of updates, fans saw restaurant ads, and house ads trumpeting the franchise topping 3 million in attendance and pushing merchandise for the team store.
Albert Pujols became the first Cardinal to walk 100 times in three consecutive seasons. Rookie Matt Pagnozzi homered off the facade in the second deck in left in the second for the Cardinals, who clinched at least a .500 record on Monday following a second-half swoon.
St. Louis was 12-6 against the Reds, but is 26-33 against the rest of the division and 46-50 against teams with a losing record.
Infielder Aaron Miles made his fifth career appearance as pitcher for St. Louis, working the ninth. The radar gun had the right-hander topping out at 71 mph but he allowed only a one-out double to Neil Walker.
Pinch-hitter John Bowker added a three-run double in the eighth off Mike MacDougal for the Pirates, who snapped a five-game road losing streak and won for the eighth time in 11 games overall. They are 16-61 on the road, by far the worst record in the league.
Jones' team-leading 21st homer, and first since Aug. 31, was the only hit in a three-run first inning against Jeff Suppan (2-8). He added an RBI single in the sixth off Trever Miller for a 4-2 lead and later doubled in the eighth.
Entering the game, Jones was a .196 hitter this season against St. Louis.