http://onecentmakessense.org/
home.html.

LCHS Superintendent Robert Bagby addressed a list of frequently asked questions and told the group that the Lincoln/Logan County Chamber of Commerce, Lincoln & Logan County Development Partnership and Farm Bureau are all offering their endorsement to the tax.


Bagby along with members of the task force then fielded questions from the audience.


Questions raised by the audience were quite similar to those raised when the chamber of commerce hosted a meeting on the subject.

LDN covered that meeting in this March 5 article:
Chamber hosts sales tax referendum meeting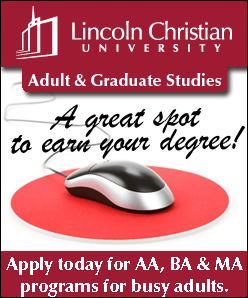 s
The referendum is tagged as a swap between sales tax and property tax.
One of the primary questions asked was what guarantee voters have that property tax would decrease and whether all the school districts are making this promise.

Bagby said the LCHS board has put in writing that they will lower their property tax levy if the sales tax is passed. He said West Lincoln-Broadwell has made a similar pledge.

In addition, Mount Pulaski schools have pledged to use half of their sales tax revenue to lower property taxes, and they want half of it to do some new construction or renovation on the oldest sections of their high school facility.

Dr. Mary Ahillen, superintendent of District 27, said there is much work that needs to be done in the schools she oversees. With the sales tax in place, this work can be done without raising property taxes.

Chester-East Lincoln School plans to use the money first to pay for a boiler project that has to be done, and then they will work to reduce property tax levies.

During the meeting the only opposing comments that came out were from a person who is on a fixed income via Social Security. The attendee commented that Social Security benefits are not going up this year, yet increasing sales tax will increase retirees' costs of living.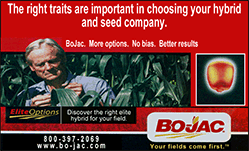 In answer to the comment, it was noted that on the average, a home valued at $75,000 will see a decrease in taxes from LCHS levies alone of $54 per year. Comparing this with sales tax, a consumer would have to spend in excess of $5,400 annually to lose out.

It was also noted that the tax does not apply to several items, such as food, medications, vehicles, farm equipment and more.

Bagby was asked if there are any renovation projects the high school hopes to do in the future, and the list is pretty long.

The high school is currently paying off a bond for work done already. Bagby said there are 12 years remaining on that payoff, and sales tax money will go to that.

However, there are other problems in the school that need to be addressed. The auditorium needs to be updated, as well as the computer and science labs. The school needs to work on their media center, and there are some panels on balcony doors that are posing potential risk to students.

Transportation funding reduced to near nothing for current school year

After the sales tax meeting, Bagby moved into a discussion on cuts of state funding for school transportation costs.

In this school year, LCHS was slated to receive $181,894 to pay for costs related to regular transportation of students as well as special education transportation.

He said the state notified the school that they would receive only 80 percent of that amount. Then the school was notified again that they would receive only 50 percent of the 80 percent.

Bagby said that finally the school received one payment of $45,696 and was told that was all they were getting.

He told the audience that LCHS has a long-term strategic plan that is designed to keep the school running in the black. There is funding to cover the radical cut in this year's budget, but next year may be a different story.

Bagby said that word about the decrease in funds has made it out to the public and rumors are flying around that the school is going to cut sports programs as well as extracurricular activities in order to reduce costs.

"We have not made a decision on anything yet," he said. "Do we need to slash costs? Yes. Do we need to cut down on the number of miles our vehicles go? Yes."

The Logan County Education Cooperation Committee has talked about shared busing, but Bagby said they are hearing one common complaint: Parents of small children don't want their kids on buses with the older ones.

On the other hand, Bagby said he hears this all the time: "I had three different buses go by my house today, with only 10 kids on each one of them."

"You can't have it both ways," he said.

Bagby said this issue has not been discussed at the board level but is on the agenda for the April 28 meeting. He noted the April 5 election is going to bring in some new board members, so he does not anticipate that there will be any kind of vote taken at that meeting.

However, he has suggestions on how to address the problem. He said he wanted to present those to the audience and get their feedback before discussing them with the board.

He started going through the list: Cut down on field trips; combine the schools' two special education routes into one; consolidate regular routes and bus stops; or do cooperative or shared busing with other districts.