In recent weeks, an expanding and sometimes earsplitting zone of excavation has enveloped the mansion's famous office wing. Heavy equipment and metal-and-concrete superstructures are part of the vast construction project.
The front door and the Marine who guards it have disappeared behind a high green-and-white plywood fence. From Pennsylvania Avenue, all that's visible is a sliver of second-floor roofline.
For years to come, the front yard at 1600 Pennsylvania will remain a noisy building site, say officials in charge of the White House's "Big Dig."
The White House describes the job as an overdue upgrade of underground utilities. That includes water and sewer lines, electrical conduits, pipes for chilled and hot water and steam heat systems, and storm sewers. Heating, air conditioning and fire alarm systems are being replaced. Some systems are getting backups.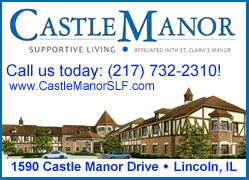 A mysterious tunnel is being built, too.
Crews have poured huge concrete pylons, erected retaining walls and brought in truckloads of steel I-beams. The construction site has expanded from in front of the West Wing around to the side and across a parking lot to the next-door Eisenhower Executive Office Building.
Inevitably, the work has fueled speculation that what's really being built is some secret, new underground lair.
Fresh inquiries by The Associated Press to the General Services Administration, which is supervising the work, have elicited denials.
Spokeswoman Sahar Wali said the steel and concrete is needed "to create enough space and a pathway for replacement of the new utilities infrastructure at the proper depth and location." She said the construction is not putting in place longstanding plans for underground office space or an underground driveway entrance. She said it will not involve the Presidential Emergency Operations Center, the hardened bunker under the East Wing that's a shelter for nuclear attack.
As for that tunnel, she said it's not a new shelter -- just a means of maintaining access to the utilities.
West Wing officials, especially those with offices nearest the construction, have endured painful spells of drilling and banging. Holding meetings and doing routine business amid the din has become a major challenge.
For example, Josh Earnest, a deputy in the press office, found himself doing phone interviews on President Barack Obama's State of the Union speech as a worker jackhammered concrete inches from his window. The next day, when a second jackhammer arrived, he phoned project managers to beg for a reprieve. The work was postponed.
"They have been very respectful of the fact that we still have to keep an important operation running here," Earnest said.
Visitors to the West Wing now must navigate a temporary walkway that curves behind Pebble Beach -- as the zone where TV reporters do standups is called -- and arches over the digging before swinging out of view behind the construction fence.
Foreign leaders arriving by motorcade often have to use another entrance. Beyond the main West Wing driveway, the construction has shut down one entrance leading to the White House residence quarters that's used for deliveries of flowers, produce and other supplies.