1 percent referendum passes with low voter turnout

Send a link to a friend
[April 06, 2011] With most public offices uncontested in Logan County, voter turnout was low yesterday, with only the 1 percent sales tax referendum bringing much interest.
The results show t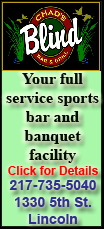 hat Logan County residents would rather pay sales tax than property tax. By a clear majority they passed a referendum for a 1 percent sales tax to benefit local schools. With 3,156 votes cast (15.74 percent of registered voters), the referendum passed handily with 1,915 "yes" votes to 1,241 "no." By percentage, that breaks down to 60.68 percent of those voting favoring the new sales tax.

The County Schools Facility Occupation Tax Law was passed and put into effect by the state of Illinois in October of 2007.

This law enabled school districts to levy a sales tax on certain consumer products and services, with specific uses for the money outlined by the law. Since then, a number of Illinois counties have implemented the tax.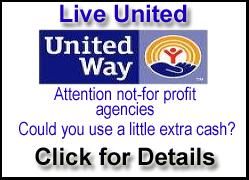 In November of 2010 the local school districts agreed to go forward with trying to implement the sales tax in Logan County.
A Sales Tax Task Force was formed, with initial members being from the Logan County Education Cooperation Committee, and a full-blown campaign of public meetings was held throughout the county to promote the passing of the tax.
With the referendum passed, the issue now goes to the Logan County Board, which has the final say on what the actual percentage will be for the sales tax. The board may choose to implement the full 1 percent or any portion thereof.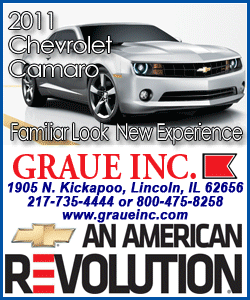 Once the amount is decided upon, it will be added to consumer goods beginning Jan. 1, 2012, with the first revenues from the tax expected to be distributed to local schools in April of that year and continuing each month thereafter.
The sales tax will not apply to groceries, prescription and nonprescription medications, automobiles, boats, trailers, mobile homes, farm implements and inputs.
Full election results of all county races can be found at http://www.co.logan.il.us/county_clerk/
election_results/results04052011.php.
[Logan County recorder; LDN]