Chamber celebrates office professionals in Logan County

Send a link to a friend
[April 07, 2011] The Lincoln/Logan County Chamber of Commerce invites the community to the annual Office Professionals Luncheon, one of the chamber's fastest growing events. This year's luncheon will be on April 28 from 11:30 a.m. to 1:30 p.m. at the American Legion in Lincoln. Deb DiSandro, a professional speaker, has been invited to entertain and motivate.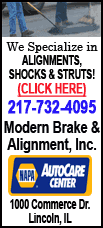 A stress-reducer, energy-infuser and morale-booster, DiSandro is known for her offbeat approach to achieving goals and overcoming obstacles. Her "Slightly Off Success Principles" have helped writers to publish books, runners to cross finish lines and audience members to laugh while learning. For two decades, she has shared her Slightly Off Success Principles with audiences and individuals across the country and demonstrated how letting go of the "super syndrome" and embracing a more fun and realistic approach to everyday challenges results in greater productivity, creativity and confidence.

Every year many organizations and businesses show their appreciation to their office staff by sending them to the luncheon, recognizing that this is a great break in the day for those who are essentially the backbone of their organization or business. In 2010, 162 office professionals from Logan County came together to celebrate excellence in the workforce.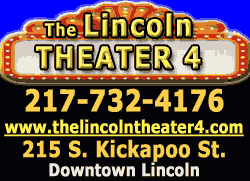 During last year's event, the first-ever Office Professional of the Year, Amy Gallagher of Lincoln College, was announced.
An Office Professional of the Year award will be given again this year to an individual who does outstanding work, is dedicated to his or her job, gives 110 percent and is always going that extra mile. Nominations for the award are being accepted until April 15 and can be made online through the chamber's website, www.lincolnillinois.com.
Many local businesses will also be on hand to showcase their expertise, offer services to those attending and provide great door prizes. Booths will be open before and after lunch. The chamber offers this opportunity for guests to visit with local businesses, learn more about what they have to offer and find out how they can improve their personal and professional lives with the services offered.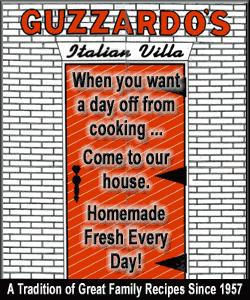 The chamber values office professionals and appreciates the excellence they strive for every day. The chamber encourages businesses to reward their office staff by offering them a timeout in their busy day to come and enjoy a delicious lunch prepared by Lincoln Land Catering and a great speaker. The chamber's ability to invite first-rate speakers for the luncheon is due to generous sponsors.
The Office Professionals Luncheon is an important part of the chamber's vision to advocate for business by providing leadership, programs and services that create, protect and enhance the business environment for the benefit of chamber members, Lincoln and Logan County.
For more information on the Office Professionals Luncheon, including reservation forms, sponsorship information and booth space registration forms, visit www.lincolnillinois.com or call 217-735-2385.
[Text from file received from the Lincoln/Logan County Chamber of Commerce]