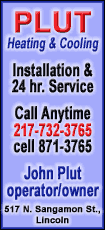 The main source of relief was that there was no fresh damage at the Fukushima Dai-ichi nuclear power complex, where workers have been frantically trying to control overheated reactors since they lost cooling systems in last month's tsunami.
Japan's Nikkei 225 index led the advance, finishing up 1.9 percent at 9,768.08 -- its highest closing since the quake.
Shares of Tokyo Electric Power Co., which owns the Fukushima plant, soared 13.5 percent. The company, known as TEPCO, has been under intense pressure to stabilize the tsunami-damaged plant since it began leaking radiation. After weeks of struggling, workers finally managed to stop highly radioactive water from flowing into the Pacific Ocean on Wednesday.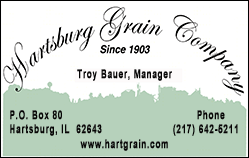 The strong performance in Japan carried through into European trading, where the main indexes recouped losses recorded in the wake of the quake Thursday.
"After a weak close on Thursday, following another earthquake in Japan, stocks have bounced back strongly as it became clear this was not as bad as first feared," said Anthony Grech, head of research at IG Index.
The FTSE 100 index of leading British shares was up 0.8 percent at 6,056 while Germany's DAX rose 0.5 percent to 7,218. The CAC-40 in France was 0.8 percent higher at 4,060.
Wall Street was poised for a solid opening, too -- Dow futures were up 0.3 percent at 12,390 while the broader Standard & Poor's 500 futures rose 0.4 percent to 1,333.
Investor sentiment remains fairly buoyant even though this week has seen interest rate increases from the European Central Bank and the People's Bank of China, and confirmation that Portugal is looking to tap a European bailout fund.
The euro remained supported in the markets by the ECB's decision Thursday to raise its main interest rate by a quarter percentage point to 1.25 percent and expectations it will hike again, despite worries over Portugal.
The 17-nation currency posted a fresh 15-month high of $1.4422 on Thursday and by late morning was trading at $1.4404.
With scheduled economic news sparse, investors will be keeping a close watch on developments in Hungary, where finance ministers from the EU are gathering. Portugal's bailout request is set to be the main topic of discussion.