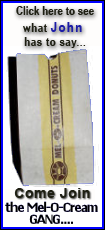 The Boise, Idaho-based writer was awarded the 30,000 pound ($49,000) Sunday Times EFG Private Bank Short Story Award Friday for "The Deep," a story set in Depression-era Detroit.
It was Doerr's second major prize in as many months. Last month, he won the $20,000 Story Prize for short fiction for the collection "Memory Wall."
The Sunday Times award -- judged by writers including A.S. Byatt and Will Self -- is billed as the world's most valuable prize for short stories.
The other finalists were Chinese-American writer Yiyun Li and Britons Mantel, Gerard Woodward, Will Cohu and Roshi Fernando.