"It's tragic. No one should have to go through this. They've been through so much," said Sheriff Chuck Wright, a friend of the family. "It's just unreal that he died on the same highway named after his father."
The younger Hill was going to graduate in a few months and had talked about joining the military just like his father.
"Even after his father's death, he kept a positive attitude. He kept that smile," the sheriff said.
The teenager was pronounced dead at the scene along the section of two-lane Highway 129 known as the Sergeant Shawn F. Hill Memorial Highway. The driver of the pickup, Michael Blake White, 27, was taken to the hospital along with three students who had been in Hill's car. Their conditions were not released.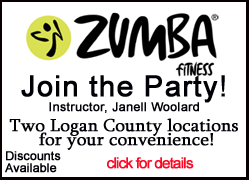 The cause of the crash was under investigation, and no immediate charges were filed. But state officials said White did not have a valid license, having lost it nearly a year ago for too many violations. He had been issued 14 tickets since 2003, most of them for speeding.
White was driving home after working the overnight shift at an auto parts factory, according to his father.
"He really doesn't remember it, but he was torn up when we told him what happened," Michael White said. He said his son was badly hurt and was in the intensive care unit.
Hill's friends from 2,200-student Byrnes High School held hands and cried at the scene of the accident and erected a memorial to "A-Rod" consisting of flowers, candles and three crosses painted green and orange, because he was a University of Miami fan. Spray-painted on the road was a heart with the words "RIP AROD."
Wright said he got to know the family years ago when Hill and the sheriff's son were playing baseball. It was the sheriff who went to the accident scene and identified the body Thursday. Then he visited with Hill's family. He said Hill's mother, Julie, was distraught but trying to hold her together a family that includes Hill's two younger brothers.
Hundreds of people attended the funeral three years ago of Hill's father, a 37-year-old member of the Army National Guard, and state lawmakers renamed the highway in his memory months later.