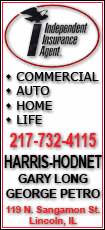 Logan County Department of Public Health officials came before the Logan County Board last week to explain their responsibilities and procedures, the current options available to vendors, and made a few recommendations to the board.

The health department is the local regulatory entity responsible for the requirements of the food code, providing certificates and on-site inspections as needed.

The ordinance is set by the county and therefore requires the Logan County Board's signatures to change.

Don Cavi of the health department gave examples of some of the conditions that require regulation by the state or local health departments.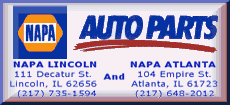 Those who wish to sell meat and eggs in Illinois are first licensed through the Illinois Department of Agriculture.
When meat and eggs are transported to be sold at another site, they need to be licensed by the health department. "Much like we need to go into a restaurant and license it," Cavi said.
Whole fruits and vegetables going to market do not require a license. However, if the vendor would want to slice those products for sampling, a food handler's license would be required.
In another example brought up by county board member Terry Carlton, Cavi detailed requirements to sell coffee beans.
If beans are sold whole, they do not require any licensing. If the seller would process the coffee beans -- specifically, roast or grind them -- before transporting to the farmers market, then the state of Illinois must approve their processing. If they would be ground on-site at the farmers market, then the vendor would need a certificate from the local health department.
Cavi said there is a multiuse seasonal temporary event license, which would most fit vendors needing licensing -- a certificate -- to sell at a farmers market. To offer it for this purpose would require clarifying definitions and a few other adjustments in the code.
When this amendment is made, a few other minor housekeeping adjustments would be made as well.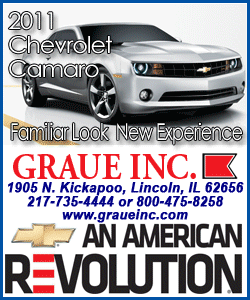 Health department administrator Mark Hilliard clarified by saying: "It's important to know that all of this is already state law. We are the state's agent to conduct these inspections. This just gives us the mechanism to regulate something that some folks are wanting to do that we currently cannot regulate because it's not in the ordinance. It's in the state law. But it's not in the ordinance."
In additional discussion, Cavi explained the regulations to sell baked goods. As long as it is not for profit, the state allows sales of baked goods without a certificate. Some baked goods are not allowed to be sold because they might pose a health hazard, such as custard pies.
If baked goods are sold as a business for profit, then the seller would be subject to regulation by the health department.
Board member Chuck Ruben felt that there needed to be specification of who needs to get a food certificate.
Hilliard said there is a technical information bulletin that the state puts out that defines who needs to get certified.
Legislative chair Jan Schumacher motioned to amend the definition in the county ordinance to state: "Vendors needing certification as stated in the Illinois Department of Public Health rules."
The proposed amendments will be brought to a vote on Tuesday evening.
[By JAN YOUNGQUIST]
For more information, you can visit: