"Ag Invest" now replaces "Cultivate Illinois," and Rutherford says it offers a lower interest rate and streamlined process for Illinois farmers to borrow funds for operating expenses, construction needs or equipment.

The program is open to any Illinois farmer, according to Rutherford. Ag Invest lends money from the treasurer's office to participating banks and credit unions, which then lend it to farmers who apply for loans.

Rutherford said he froze the program during his first weeks in office to examine it. He said he was surprised to find that the drop-off in the agriculture loan program over the four previous years was "dramatic."

"Come to find out, the interest rates were not competitive in today's market," Rutherford said. "We found out that there was excessive amounts of paperwork and bureaucracy involved with participating. We found out that the threshold, or the dollars available, was relatively modest."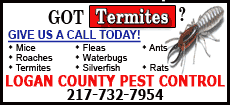 Data from 2007 to 2010 show a marked decrease in the usage of the program. According to Melissa Hahn with the treasurer's office, in 2007, the program had 11,184 borrowers who borrowed $1.1 billion. In 2008, borrowers had dropped to 9,413 who borrowed $970 million. In 2009, the figures were 747 borrowers and $68.8 million, and in 2010, 381 borrowers and $25.7 million.

The program now offers funding from the treasurer's office to financial institutions at 1 percent interest -- instead of 2 percent -- to be loaned to farmers at a maximum of 4.5 percent. The program also increases the amount of an annual loan from $100,000 to $120,000 per individual and from $200,000 to $240,000 for a single farm.

Five-year loans for up to $200,000 also can be locked in at 4.5 percent.

Illinois Farm Bureau President Philip Nelson said he was glad when Rutherford approached him to work out the kinks in the program.

"I think this is going to be a much more customer-friendly approach for the people that utilize this program," Nelson said. "As many of you know, agriculture is very capital-intensive. So, to have access to capital, especially in this day and age, is a good thing for what we think is a very good program going forward for the largest industry in this state, that being agriculture."

Brian Carlson of LeRoy already thinks the program is a good deal. The 1995 graduate of Illinois State University comes from a farming background and worked on a farm near LeRoy until the owner decided to retire in 2007.

Carlson went to his participating local banker and applied for the program, using the loan to buy the retiring farmer's equipment, and kept the lease agreement with the property owners. He again used the program in 2008 and 2009 to buy more equipment for his corn and soybean farm.

"The main thing was the program just locked us in at a really good interest rate," Carlson said. "It saved cash flow, is what it did."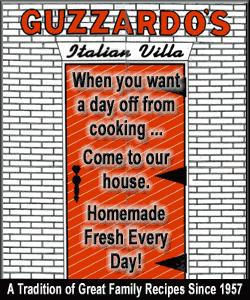 A Bloomington representative of Commerce Bank, a nationwide chain, said he couldn't pinpoint a specific interest rate for commercial loans since so many variables are involved.

"It's going to depend on the loan value, the creditworthiness of the individual and the collateral," said Kevin Birlingmair, a vice president who serves on the bank's agribusiness group.

However, Rutherford is making the 1 percent interest rate available to banks and credit unions for only six months before he reviews the program again.

"If it's good, everybody does what they need to do, it's producing for the state, it's producing for the participants, we're going to keep it," he said. "If it's not, we're going to sit right back down at my conference table, and we're going to look at this one more time."

Rutherford said he just put out the notice last week to financial institutions about the revamped program, so he doesn't yet have an idea of how many will participate.

Ag Invest is one of several "linked-deposit" programs the treasurer's office offers, with $500 million available from the state's portfolio. However, 80 percent of the funding for these programs -- which use money lent from the treasurer's office at a low interest rate to banks and credit unions to loan out for specific needs -- is used in the Ag Invest program, he said.
The treasurer's office is taking no risk, since the current funding is garnering slightly more than 1 percent, Rutherford said, who projects that the rate will remain stable for the next six months.
[Illinois Statehouse News; By MARY MASSINGALE]