Princess Tea and plant sale for Harvest of Talents

Send a link to a friend
[April 20, 2011] A spring plant sale to benefit the Harvest of Talents for World Hunger is planned for May 7, from 7 a.m. until noon, at the home of Bob and Judy Monts, 520 Decatur St. Perennials and houseplants will be available for purchase.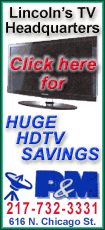 Anyone having plants they wish to donate to the sale should contact Judy at montsfam@yahoo.com. Rooted startups, plant divisions and established houseplant cuttings are welcome and should be delivered to the Monts home during the first week of May. A note with the name of the plant or flower and care instructions should accompany each.

All proceeds from the plant sale will become a part of the 28th annual Harvest of Talents for World Hunger.

Young ladies who dream of being a princess could realize that dream for a moment in time at another upcoming event sponsored by the Harvest of Talents for World Hunger. On June 4, young ladies ages 3 to 12 will have an opportunity to dress up in the sparkle and charm of a fairy princess -- princess attire or their Sunday best -- and be treated as royalty at a tea planned especially for them.
Julie King, who is chairing the third annual Princess Tea, has chosen "Find Your Sparkle" as the theme of the 2011 event, which will be in the Fellowship Center of Lincoln Christian Church.
Doors will open at 11 a.m. A promenade of the beautifully decorated tea tables will be from 11 to 11:30 a.m. Tea will be served at 11:45 a.m., following welcome and prayer. Tea fare will include typical tea sweets and savories especially tailored to the tastes of young princesses. A take-home craft project will be provided as well as special entertainment.
Cameras will be welcome to record the events of the tea.
The young ladies may be accompanied by their mother, grandmother, aunt or perhaps a doting friend. There is no limit to the number of adults who may accompany a "princess," but it is requested that there be one adult to each four children attending.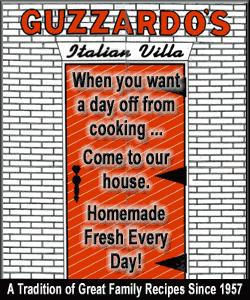 Tickets are available at the office of Lincoln Christian Church for $10 per person.
Seating is limited, so tickets should be purchased as soon as possible.
If anyone has questions or would be interested in decorating and hosting a table, they should contact Julie King at 314-9413.
All proceeds from the Princess Tea will become a part of the 28th annual Harvest of Talents for World Hunger on Oct. 22. All Harvest of Talents proceeds are used to meet hunger needs worldwide through International Disaster Emergency Service.
[Text from news releases received from Harvest of Talents for World Hunger]