The morning storms dumped heavy rain, causing flash flooding in various locations. Northern Logan County started the day soaked by the morning storms. Five miles northwest of Atlanta, mesonet reported that 2.13 inches rain fell at 10:15 a.m.

Winds damaged homes, trees, poles, and even a small tower was downed across Route 121 in southern Logan County in the evening. The storms also produced hail and localized flooding.

Terry Storer, Logan County emergency manager, said that after meeting with the National Weather Service earlier in the day, they watched closely what was happening with the weather. Due to where a warm front stopped its progress, at about 5 p.m. there was a temperature difference of 40 degrees between the southern and northern ends of the county. To the south it was 80 or 81, when in Lincoln it was 41 degrees.

The more severe weather stayed south of Logan County, with the greatest damage seen near Girard, where a tornado reportedly destroyed 12 homes, damaged another 12 homes, and four barns were lost Tuesday evening.

Areas hardest hit in central Illinois were Douglas, Macon and Champaign counties.

At the peak of the storms, Ameren reported 57,000 locations without power.

In Logan County, pea-size to pingpong ball-size hail was reported across southern Logan County in Cornland, Mount Pulaski and Latham.

At 6:45 p.m. a thunderstorm with wind gusts of 65 miles per hour was reported two miles south of Latham. Storer said small trees and limbs were reported downed in that area, causing some temporary power outages.

___

A brief scenario of Tuesday evening's storm reports in and around Logan County:

6 p.m. -- Storm warning in southern Logan County. Pea-size hail near Sherman.

6:05 p.m. -- Elkhart warning -- should be on north end of storm.

6:09 p.m. -- Explosion, smoke and fire in front of Precision Products.

6:10 p.m. -- B-shift mans the rural fire station.

6:11 p.m. -- No damage or fire at Precision Products.

6:12 p.m. -- Power surge at Precision Products.

Tornado moving northeast at 25 mph.

6:13 p.m. -- Hail in downtown Springfield.

Tornado warning in south-central Sangamon County until 7 p.m.

6:18 p.m. -- Spotters deployed, expecting severe weather.

Blown transformer at Precision Products.

Waverly Road, Auburn Road power lines down.

6:28 p.m. -- Low-lying clouds; no rotation.

6:28 p.m. -- Tornado warning for south-central Sangamon County canceled.

Tornado hit Sangamon County farm. No injuries.

6:40 p.m. -- Pingpong ball-size hail -- National Weather Service.

Cornland, Mount Pulaski, Latham -- rotation in clouds to south?

Latham to Harristown -- storm moving to east at 55 mph.

6:48 p.m. -- 136 poles laid over.

6:50 p.m. -- Poles down all over the place at Waynesville.

6:53 p.m. -- "Every pole as far as I can see is gone."

6:58 p.m. -- Lines down on Illiopolis-Mount Pulaski road.

7 p.m. -- Tower down on Route 121 near Latham, partially blocking the south lane.

Tornado warning for Douglas, Cole and Shelby counties until 7:45 p.m.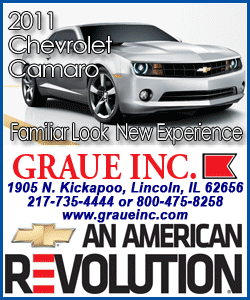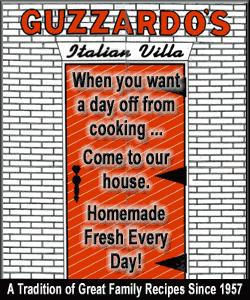 7:15 p.m. -- Tornado aloft in Moultrie County, reported by trained weather-spotter.
7:20 p.m. -- Mount Pulaski Fire Department heading south along 1600th Avenue to view damage.
8:20 p.m. -- Power lines down on Sherman Road into Mount Pulaski. Pavement on fire from power lines down.
8:28 -- Fire alarm at Sysco.
___
For a more detailed chronology of reported events, see the National Weather Service's storm log: http://www.crh.noaa.gov/ilx/?n=19apr2011.
___
Statewide reports for Illinois:
Wind damage:
St. Clair, Madison, Massac, Alexander, Johnson, Saline, Williamson, Jackson, White, Franklin, Perry, Randolph, Wayne, Jefferson, Washington, Lawrence, Clay, Marion, Crawford, Fayette, Bond, Montgomery, Macoupin, Greene, Coles, Macon, Christian, Sangamon, Vermilion, Champaign, Piatt, Logan
Tornadoes:
St. Clair, White, Randolph, Bond, Montgomery, Macoupin, Christian, Vermilion
Other:
Madison, Shelby, Macoupin, Edgar, Douglas, Moultrie, Macon, Christian, Sangamon, Champaign, Logan, McLean, Fulton, Iroquois, Peoria, Stark, Kankakee, Will, Grundy, La Salle, Cook, Kane, Lake
Small hail:
St. Clair, Madison, Jersey, Calhoun, Pike, Brown, Adams, Randolph, Clay, Crawford, Effingham, Fayette, Bond, Clark, Cumberland, Shelby, Montgomery, Macoupin, Greene, Edgar, Coles, Macon, Christian, Sangamon, Morgan, Scott, Champaign, Tazewell, Fulton, Hancock, Peoria, Knox, Will, La Salle, Bureau, Henry, Cook, DuPage, Kane, DeKalb, Whiteside, Carroll, Lake, Winnebago, Jo Daviess
Flooding:
Clark, Shelby, Coles, Christian, Woodford, La Salle
Large hail:
Monroe, St. Clair, Madison, Jersey, Calhoun, Pike, Marion, Effingham, Fayette, Bond, Clark, Cumberland, Montgomery, Macoupin, Greene, Coles, Sangamon, Morgan, Scott, Vermilion, Champaign, Fulton, Peoria, La Salle
[By JAN YOUNGQUIST]