Today's highlight in history:
On April 21, 1910, author Samuel Langhorne Clemens, better known as Mark Twain, died in Redding, Conn., at age 74.
On this date:
In 1509, England's King Henry VII died; he was succeeded by his 17-year-old son, Henry VIII.
In 1649, the Maryland Toleration Act, which provided for freedom of worship for all Christians, was passed by the Maryland assembly.
In 1789, John Adams was sworn in as the first vice president of the United States.
In 1836, an army of Texans led by Sam Houston defeated the Mexicans at San Jacinto, assuring Texas independence.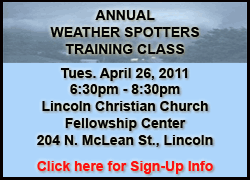 In 1918, Baron Manfred von Richthofen, the German ace known as the "Red Baron," was killed in action during World War I.
In 1930, a fire broke out inside the overcrowded Ohio Penitentiary in Columbus, killing 332 inmates.
In 1940, the quiz show that asked the "$64 question," "Take It or Leave It," premiered on CBS Radio.
In 1960, Brazil inaugurated its new capital, Brasilia, transferring the seat of national government from Rio de Janeiro.
In 1971, Haitian President Francois "Papa Doc" Duvalier died at age 64; he was succeeded by his son, Jean-Claude "Baby Doc" Duvalier.
In 1986, a rediscovered vault in Chicago's Lexington Hotel that was linked to Al Capone was opened during a live TV special hosted by Geraldo Rivera; aside from a few bottles and a sign, the vault turned out to be empty.
Ten years ago: Western Hemisphere leaders meeting in Quebec ratified a plan barring undemocratic nations from a massive free trade zone they hoped would expand prosperity across their 34 nations. For a second day, protesters clashed with nightstick-wielding police who fired water cannons and rubber bullets. The Los Angeles Xtreme beat the San Francisco Demons 38-6 in the first -- and last -- XFL championship game.