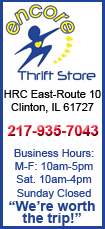 The automakers will inspect radiation inside cars and on tires before shipment, said Hirokazu Furukawa, a spokesman for the Japan Automobile Manufacturers Association. No radiation has been detected so far on cars to be exported from Japan, he said.
"Some foreign consumers voiced concern over radiation. We want to erase their worries by taking this measure," he said. Furukawa said he has not seen a fall in Japanese car sales abroad due to radiation concerns.
Japan has been struggling to contain radiation leaks since a tsunami on March 11 damaged a coastal nuclear power plant in northern Japan, causing radiation leaks. Furukawa said automakers are currently checking the level of radiation on cars to be shipped from eight ports.
Around 10 cars out every 5,000 are being checked for radiation, he said. The carmakers will continue the radiation check on vehicles until the nuclear crisis subsides.