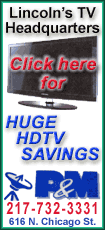 The verdict in U.S. District Court in Santa Ana on Thursday came as a staggering blow to Mattel, which has long claimed it held the copyright for the ethnically diverse, pouty-lipped toys that gave platinum-haired Barbie a run for her money after decades of fashion doll dominance.
The jury, which deliberated for nearly two weeks after a three-month trial, also found that Mattel acted willfully and maliciously in misappropriating MGA's trade secrets. That raises the possibility the judge could also add on punitive damages that could bring the total award to three times the jury's initial findings, attorneys for both sides said.
"This was a business move for Mattel," said Jack Lerner, a professor at USC Gould School of Law who specializes in intellectual property and has closely followed the case. "It wasn't necessarily an attempt to seek justice and compensation for being wronged. Mattel wanted to crush the competition. I think the jury saw through that. I think the jury saw Mattel as a big bully."
Mattel attorneys said after the verdict that they would file a motion for a retrial within two weeks and reserved the right to appeal.
Mattel's Chief Executive Officer Bob Eckert, who was present for the verdict, said in a statement the company was disappointed but was committed to protecting its intellectual property.
"Mattel's first priority is, and always has been, to make and sell the best toys in the world," the statement read.
The El Segundo-based company first sued in 2004, claiming Bratz designer Carter Bryant was working for Mattel when he did the initial concept sketches for the provocative, hip hop-inspired dolls with large eyes, heads, lips and feet, and tiny noses. The Bratz doll, introduced in 2001, was a blockbuster hit with "tweens," as Barbie sales declined.
Hundreds of millions of dollars in potential damages and the rights to the fashion doll were at stake in the acrimonious case, which was tremendously costly for both sides.
MGA's Chief Executive Officer, Isaac Larian, said he had spent as much as $170 million on legal fees, while analysts estimate Mattel's expenses at $400 million thus far.
A jury awarded Mattel $100 million in 2008 and found that Bryant had developed the Bratz concept while with Mattel, but that verdict was overturned last year.
The doll line has been in limbo since then and retailers have been hesitant to stock it because of uncertainty about its fate, Larian said.
"Mattel killed the Bratz brand. It is never going to be the same level as it was before," Larian said.
"The retailers and licensees were afraid to buy the product -- and for consumers it was out of sight, out of mind."
Whether or not Mattel ultimately appeals, Thursday's verdict could give new life to the Bratz brand, which is currently a shadow of its former self, industry analysts said.