The Dow Jones industrial average closed at another 2011 high. The 30-company index rose 52.45 points, or 0.4 percent, to 12,505.99.
"There are a lot of concerns out there, but investors are looking at the bottom line right now, and that's earnings," said Yu-Dee Chang, the chief trader at ACE Investment Strategists, a money management firm based in Virginia.
The Standard & Poor's 500 index gained 7.02, or 0.5 percent, to 1,337.38. The S&P 500, a benchmark for most mutual funds, is now less than 6 points away from its highest close of 2011.
The gains were broad. All 10 company groups that make up the S&P index rose, led by a nearly 1 percent gain in technology companies.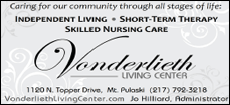 The Nasdaq composite index rose 17.65 points, or 0.6 percent, to 2,820.16.
Apple Inc. rose nearly 3 percent after reporting sales and income late Wednesday that came in way ahead of analysts' estimates. The company sold 18.7 million iPhones in the latest quarter, millions more than expected. Verizon Wireless started selling the phones in February, ending three and a half years of exclusivity by AT&T Inc.
The Travelers Companies Inc. rose nearly 4 percent, leading the 30 companies in the Dow average, after reporting stronger earnings and a 14 percent dividend increase. The commercial insurer benefited from a drop in losses from catastrophe claims and more companies buying insurance.
UnitedHealth jumped 8 percent after the health insurer said profits rose 13 percent as more employees signed up for coverage.