Las Vegas police spokesman Marcus Martin said wristbands will be used to identify 21-and-up partygoers because alcohol will be sold at the 1,000-acre venue.
But Martin, who has policed raves before, acknowledged that it can be difficult for officers to catch partygoers in the act of swallowing small, unmarked Ecstasy pills.
"They are, of course, careful not to be popping them in front of us," he said.
The Las Vegas Motor Speedway, which generally hosts NASCAR events and their fans, has focused on the party's economic prowess. Tourism-dependent Nevada has the highest unemployment rate in the nation and is desperate for cash flow. Insomniac Inc. estimates the carnival pumped $42 million into the Los Angeles economy last year.
Nearly 90,000 people a day are expected at the Las Vegas festival, half the crowd of Los Angeles' mega party in 2010.
"EDC will create a significant boost to our local economy," said speedway president Chris Powell in a statement. "Also, we're quite happy with the relationship we've forged with our friends at Insomniac, who've displayed years of experience and unparalleled creativity."
It's hard to know whether the drug-related mayhem in Los Angeles last year was a one-time occurrence or evidence of a larger problem.
Only 11 of the some 70,000 people who attended the Electric Daisy Carnival in 2008 needed hospital care, said Los Angeles Fire Department spokesman Brian Humphrey.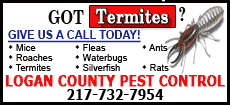 In nearby San Bernardino, Insomniac's Audiotistic party last year saw 15 people hospitalized and two dozen people arrested, mostly on drug charges.
In other cities, however, organizers said the parties have been held without complaint.
"It was a great success," said Craig Holcomb, president of the Friends of Fair Park in Dallas, which hosted its first Electric Daisy Carnival event last year. "A whole lot of people came and they had a very good time and I don't know of any incidents whatsoever that happened."
But opponents claim the arrests and medical emergencies in California reflect the unchecked drug culture celebrated at raves and other electronic music festivals.
"If you walk into one of these things, you are going to smell marijuana immediately and if there is marijuana, there is going to be other chemicals," said John Lieberman, director of the Visions Adolescent Treatment Centers in Malibu, which serves teenagers addicted to drugs.
Sasha Rodriguez, 15, was among the more than 180,000 people crammed into the Los Angeles Memorial Coliseum for the 14th Electric Daisy Carnival last year when she collapsed. She died a few days later at a hospital after being removed from life support. The two-day festival was limited to people 16 and older, but health officials complained event staff did not check identification as people entered.
Archer said Rodriguez's parents had no idea their only child was attending the party.
"I would really be concerned that you are going to have a festival of this size run by this company with its past track record," Archer said. "Someone ought to tell the health officials in downtown Las Vegas that a bomb is going to go off there."
Rotella said his parties don't deserve such notoriety.
"They might be thinking about the stigma of what dance music was two decades ago, but it's very different," he said. "We have some of the safest events in the world."