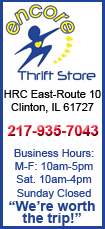 President Barack Obama wrote the tribute to Arizona congresswoman in the magazine's May issue, saying Giffords may not have been a household name before she was shot in the head in a Jan. 8 mass shooting in Tucson, but now "she's got the prayers of a nation rooting for her."
Obama wrote Giffords is a "model of civility and courage and unity -- a needed voice that cannot return soon enough."
Those who also made the list of leaders, thinkers, artists and heroes include comedienne Amy Poehler, Oscar winner Colin Firth, Facebook founder Mark Zuckerberg, singer Justin Bieber, WikiLeaks founder Julian Assange, first lady Michelle Obama and author Jonathan Franzen.
Also on Time's list was Wael Ghonim, the Google Inc. executive who anonymously launched a Facebook page that helped organize protests that led to the oust of former Egyptian President Hosni Mubarak.