Saks' wife Sandra s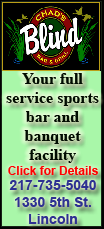 ays he died Saturday at Sherman Oaks Hospital in Los Angeles, where he was being treated for pneumonia.
Saks wrote the pilot script for "Bewitched," but he never wrote another episode of the ABC series about a witch married to a mortal. The show starring Elizabeth Montgomery ran from 1964 to 1972.
Longtime friend Paul Wayne told the Los Angeles Times that the pilot script earned Saks royalties for life.
Saks is survived by his wife, daughter Mary Spivey, son Daniel Saks, two granddaughters and two great-grandsons.
His wife says no service will be held because Saks considered a lavish 100th birthday party a living memorial.
___
Information from: Los Angeles Times, http://www.latimes.com/