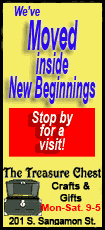 The Senate Ethics Committee named a special counsel in February to look into the matter, after the Justice Department and the Federal Election Commission investigated and then dropped their cases.
Ensign insisted Thursday that he's done nothing wrong, and said the appointment shook him because he had hoped the probes would end with the Justice Department.
"I was hopeful that, with the closure of these investigations against me the wear and tear on my family and me would soon be over. This was not the case," he said.
"As is its right, the Senate Ethics Committee is continuing its investigation of issues into which it has been inquiring for the past year and a half. Indeed, the Committee even decided recently to devote more resources to its investigation by hiring an outside counsel even though the issues have been viewed and reviewed by so many others," he said.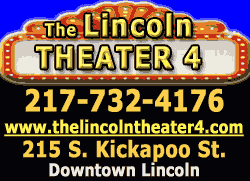 In his statement , Ensign said that he could no longer put up with the intense focus of the affair and the ethical issues.
"While I stand behind my firm belief that I have not violated any law, rule, or standard of conduct of the Senate, and I have fought to prove this publicly, I will not continue to subject my family, my constituents, or the Senate to any further rounds of investigation, depositions, drawn out proceedings, or especially public hearings," he said.
Ensign's resignation would be effective May 3. Republican Gov. Brian Sandoval would appoint someone to serve the remainder of the term, which expires at the end of 2012.
Several Republican Party officials said Thursday they hoped Sandoval would appoint U.S. Rep. Dean Heller to Ensign's seat. The officials spoke on condition of anonymity to discuss internal deliberations.
Choosing Heller or another Republican would give the party the advantage of incumbency in a highly competitive seat that could decide which party controls the Senate after next year's elections.
U.S. Rep. Shelley Berkley and wealthy businessman Byron Georgiou have said they are candidates for the Democratic nomination.
Ensign announced in June 2009 that he had an extramarital affair with Cynthia Hampton, a former member of his campaign staff, and that he had helped her husband, Doug Hampton, a member of his Senate staff, obtain lobbying work with two Nevada companies.