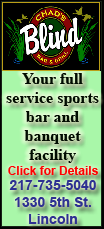 "Possum Kingdom is a state of mind," said Carolyn Bennis, whose dream house was destroyed in the fire that has charred nearly 150 square miles in three North Texas counties. "It's not necessarily a place. It's just your heart and you just get addicted to it."
Firefighters have contained about a fourth of the blaze, but it's unclear when residents will be allowed to return to the Possum Kingdom Lake area to rebuild or move back in, Palo Pinto County Sheriff Ira Mercer said Thursday. Since starting a week ago near the lake about 70 miles west of Fort Worth, the fire has destroyed about 160 of the community's 3,000 homes -- mostly people who lived there on weekends or in the summer.
"It will be years before this is back to what it used to be," Mercer said, standing near a blackened field where the smell of smoke was thick and wind gusts blew ashes in the air.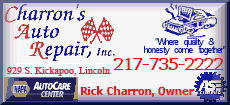 The blaze is one of several burning in the drought-stricken state, including two massive wildfires in West Texas. Since Jan. 1, wildfires have scorched more than 1.4 million acres in the state and led to the deaths of two firefighters.
Bennis' upscale three-bedroom lake house was atop a cliff overlooking Hell's Gate Cove at Possum Kingdom Lake, formed some 70 years ago by damming the Brazos River. Just last month she and her husband sold their home in Cleburne and moved their belongings and family heirlooms into the lake house, deciding to live there full time, although they own a small condominium in downtown Fort Worth.
She and her husband would watch deer nibble outside the kitchen window, and they'd sit on the deck with a cup of coffee or glass of wine as the migrating pelicans and ducks flew overhead and children splashed in the crystal clear water below. They had a big Easter weekend planned, and her 4-year-old grandson cried when he found out about the fire because he feared he wouldn't be able to hunt eggs. Next year, she told him. Bennis and her husband will rebuild.
"Possum Kingdom is just a big deal for us," she said. "It's not just our house. It's where our heart is."
In that area, one home was destroyed except for three scorched walls left standing -- and its garage completely untouched by the flames. Next door, a stone fireplace was the only thing that survived the blaze. On another cliff across the cove, a fireplace towered over the heap that remained of the burned-out home, while an upscale house next door was not damaged. Some docks and boats in the lake below showed no signs of the fire.