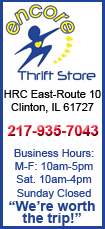 The wildly popular multi-day festival is relocating this year from Los Angeles to a desert site 14 miles from the Las Vegas strip, a move that heartened officials in both cities. Sin City leaders are heralding an even bigger party, while those in L.A. are still sensitive to the drug problems and arrests the Carnival sustained a year ago.
"Every time we have a new venue come here that brings thousands of people, it is good for the city," said Las Vegas Mayor Oscar Goodman, chairman of the Las Vegas Convention and Visitors Authority. "The word gets out that Vegas is a good place to party."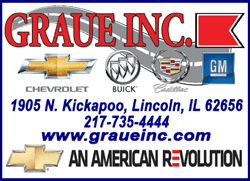 Critics, however, warn that Las Vegas has turned a blind eye on the rave festival's darker side. A 15-year-old girl died of an Ecstasy overdose following last year's L.A. event, and more than 226 people needed emergency medical treatment. There were 114 arrests for misconduct, drug possession and other charges.
Promoter Insomniac Inc. of Los Angeles, meanwhile, announced this month that the annual event will add a third day of thumping beats to showcase more than 200 performers on six stages at the Las Vegas site, another testament to the city's reputation for anything-goes revelry.
Los Angeles officials declined to comment on the festival's move.
The mother of Sasha Rodriguez, the 15-year-old Los Angeles girl who died after consuming drugs at the carnival, has said she cries herself to sleep every night.
"Insomniac may not be selling drugs. I don't accuse them of that," said Steven Archer, the Los Angeles lawyer representing Rodriguez's parents. "But they are certainly creating an environment where they know drugs are going to be consumed."
The Las Vegas blowout from June 24-26 marks the end of a tour making stops in Florida, Texas and Colorado. Electronic music heavyweights Tiesto, David Guetta and Swedish House Mafia are among the performers expected to ignite the crowd at the Las Vegas Motor Speedway. Advertisements tell of a "dusk till dawn" atmosphere filled with "thousands of beautiful people!"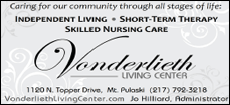 "I've been looking at Las Vegas for a couple of years now," said Insomniac founder Pasquale Rotella. "It's a destination. Every nightclub there is playing electronic music."
The million-dollar extravaganza with its tickets starting at $75 and Top 40 headliners is a distant cousin of the earliest raves held in abandoned warehouses and underground clubs in the 1980s. Organizers said they are taking new precautions, including imposing an 18-and-older age restriction, offering free water stations and using electronic scanners to verify identification at the entrance.
The sprawling parties, however, are still buffeted by reports of illegal drugs use.
The U.S. Centers for Disease Control and Prevention recently published a review of a New Year's Eve rave held in Los Angeles last year that ended in 18 Ecstasy-related hospital visits and one death. The study found partygoers who sought medical care reported Ecstasy-related illnesses included hyperthermia, seizure, decreased consciousness and kidney failure. The 24-year-old man who died in his home after attending the party had Ecstasy, heroin and cocaine in his system.
The health report warned, "City and county managers and elected officials should be aware of the potential health risks and costs associated with making publicly-owned facilities available for large commercial events such as raves."
Las Vegas officials said they are not worried because they are accustomed to policing raucous crowds. Goodman cited the city's annual New Year's Eve celebration, when nearly 300,000 people crowd the Las Vegas Strip and other tourist hotspots.
"The truth of the matter is, there is very little incident," Goodman said. "Our police force here and the securities forces we employ, they are all professionals and they know how to control a crowd."
Las Vegas police spokesman Marcus Martin said wristbands will be used to identify 21-and-up partygoers because alcohol will be sold at the 1,000-acre venue.
But Martin, who has policed raves before, acknowledged that it can be difficult for officers to catch partygoers in the act of swallowing small, unmarked Ecstasy pills.