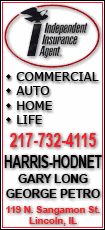 Police investigating the attack say the 31-year-old Islamic militant likely acted alone and had little or no ties to al-Qaida or its Southeast Asian offshoots, making him emblematic of the changing face of terrorism in Indonesia.
Recent attacks in the world's most populous Muslim nation have been by individuals or small groups, with less deadly results and targeting local "infidels" instead of Westerners.
The change signals Indonesia's success in tamping down on its main underground terror networks, but also shows how radical groups still operating in the open remain potent breeding grounds where angry young men can turn into attackers.
Syarif felt bitter and abandoned after his parents divorced a decade ago, family members said. A fan of firebrand cleric Abu Bakar Bashir -- even ducking out of his own wedding to attend a sermon -- he became increasingly difficult to be around.
"I didn't see much of him in the last few years," said Abdul Ghafur, his 66-year-old father, who was shocked when a picture of the bomber's face appeared on television after the April 15 attack. "We'd argue about religion. He'd call me an infidel ... Finally, I just gave up."
Indonesia, a secular nation of 237 million, was thrust onto the front lines in the battle against terrorism when the al-Qaida-linked network Jemaah Islamiyah attacked two crowded nightclubs on Bali island in 2002, killing 202 people, most of them foreign tourists.
While the group abandoned such tactics soon after, members of a violent offshoot continued near-annual suicide bombings on glitzy hotels, restaurants and an embassy, though those attacks claimed far fewer lives.
The last occurred almost two years ago. Experts credited a security crackdown that resulted in hundreds of arrests and convictions.
But that also contributed to the emergence of solo "jihadis" and small cells of former convicts or young men who meet at religious study groups and are able to operate beneath the police radar.
The shift is also in part ideological, the Brussels-based International Crisis Group said in a new report "Indonesian Jihadism: Small Groups, Big Plans." Low-level, targeted attacks result in fewer unintended Muslim victims -- something militants in the Middle East have long advocated.
That's not to say Jemaah Islamiyah and other groups have lost their influence in Indonesia.
Although authorities believe they have dismantled Jemaah Islamiyah's militant structure, remaining members operate legally, hosting religious study sessions, translating Arabic texts and handing out vitriolic leaflets. Their main goal is creating an Islamic state. They are most critical of the security forces and moderate Muslim leaders for joining the anti-terrorism fight and often fall just short of advocating violence.
In the last six months, small cells with no known links to Jemaah Islamiyah or other large jihadi organizations have raided police stations and assassinated officers. Mail bombs have been sent to liberal Muslim activists and an anti-terror chief and now, for the first time in Indonesia, a suicide bomber has targeted a mosque.
Police say the plotters of a Good Friday church bombing outside of Jakarta, all in their 30s and university educated, appear to fit the same pattern.
All this poses new challenges to authorities, said Ansyaad Mbai, who heads the country's Anti-Terrorism Agency.
"The book bombs, Molotov cocktails left at police stations and religious sites, attacks on officers -- they might not be as deadly," he said, "but that doesn't make them less serious."