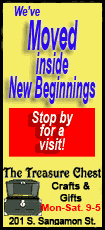 Physicians for Human Rights claims doctors and nurses have been targeted because they have "evidence of atrocities committed by the authorities, security forces and riot police" in the crackdown on Shiite dissent in the Sunni-ruled island nation, which has been placed under martial law.
The report by the U.S.-based group is the second to accuse Bahrain's authorities of abuses in the medical system. Earlier this month, the international humanitarian organization Doctors Without Borders called Bahrain's hospitals "places to be feared" and claimed officials were arresting protesters who sought treatment.
The military took over the main Salmaniya medical center in Manama last month, and doctors and patients said soldiers and police had conducted interrogations and detentions inside the complex.
Physicians for Human Rights said at least 32 health care professionals have been detained since Bahrain declared martial law last month to quell anti-government demonstrations by the country's Shiite majority demanding greater freedoms and equal rights.
The report details attacks on physicians, medical staff and patients "with weapons, beatings and tear gas."
"These attacks violate the principle of medical neutrality and are grave breaches of international law," the report said, adding that "high-velocity weapons and shotguns" have been used to fire birdshots, rubber bullets and tear gas at unarmed civilians.