Prime Minister Nouri al-Maliki made the remark during a late Thursday meeting with Adm. Mike Mullen, the chairman of the U.S. joint chiefs of staff.
Mullen's visit comes as U.S. and Iraqi officials are trying to decide what, if any, U.S. troop presence should remain in Iraq after the end of this year.
An agreement between both countries stipulates that all American forces are to leave by Dec. 31.
"The military and the security forces have become able to take the responsibility, to maintain the security and to work with professionalism and patriotism. We will continue to enhance our combat abilities and capabilities while equipping (forces) with the latest weapons and equipment," the premier told Mullen, according to a statement released on the prime minister's website.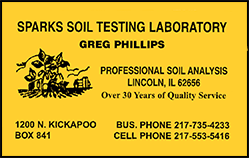 U.S. officials have said repeatedly that they would consider having American forces in Iraq past the year-end date but only if the Iraqis asked. Privately, many Iraqi officials say they are worried about what will happen in Iraq after the U.S. withdrawals but publicly they maintain that all American forces will leave as scheduled.
Asking American forces to stay past 2011 would be politically risky for al-Maliki, whose closest allies in government are the virulently anti-American followers of Muqtada al-Sadr. The Shiite cleric, who spends much of his time in neighboring Iran, has threatened violence if American troops stay in Iraq.