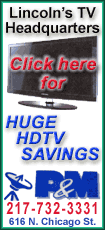 The administration is seeking the high court's review of appeals court rulings that threw out the Federal Communications Commission's rules against the isolated use of expletives as well as fines against broadcasters who showed a woman's nude buttocks on a 2003 episode of ABC's "NYPD Blue."
Last year, the 2nd U.S. Circuit Court of Appeals in New York threw out the FCC policy, saying it was unconstitutionally vague and left broadcasters uncertain of what programming the agency will find offensive. The challenge to the FCC rules arose over celebrities' use of the F-word and S-word on live awards show programs.
In January, the same court said its ruling on the FCC policy compelled it to nullify a penalty of more than $1.2 million against ABC and 45 affiliates over less than seven seconds of airtime from "NYPD Blue."
Acting Solicitor General Neal Katyal, the administration's top Supreme Court lawyer, said the justices should hear the case because the appeals court has stripped the FCC of its ability to police the airwaves.
"The court of appeals' decisions preclude the commission from effectively implementing statutory restrictions on broadcast indecency that the agency has enforced since its creation in 1934," Katyal wrote. Katyal included a DVD of the "NYPD Blue" episode with the filing for the court's convenience.
The "NYPD Blue" episode led to fines only for stations in the Central and Mountain time zones, where the show aired at 9 p.m., a more child-friendly hour than the show's 10 p.m. time slot in the East.
In the "NYPD Blue" episode, actress Charlotte Ross played a police detective who had recently moved in with another detective. In the scene at issue, Ross disrobes as she prepares to shower. After her buttocks and the side of one of her breasts are briefly shown, the camera pans down and reveals her nude buttocks while she faces the shower.
Then the other detective's young son enters the bathroom and sees the naked woman. Embarrassment ensues as the child retreats from the room.