In a first day of jury questioning by U.S. District Judge James Zagel, a string of potential panelists said they believed politicians take bribes and that they view politics as dirty. Some told the judge they believe they can put aside their opinions and be fair in judging Blagojevich.
One man wrote in his pre-trial questionnaire that "Gov. Blagojevich was lucky that he wasn't convicted." Zagel later declined to eliminate him from the jury pool, saying he accepted the man's assurance that he could be fair.
Among others the judge refused to excuse was a former prosecutor who said it would be hard for him not to be influenced by what he knows of Blagojevich.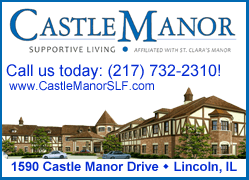 The judge questioned about 20 prospective jurors and at the end of the day agreed to eliminate about half of them based on challenges from prosecutors and the defense. At least one was dismissed for medical reasons, several others for financial hardship.
Blagojevich's first trial ended last year with jurors deadlocked on all but one count of lying to the FBI. The 54-year-old former governor still faces 20 charges, including accusations he sought to sell or trade an appointment to President Barack Obama's old U.S. Senate seat for campaign cash or a top job.
After more than seven hours of proceedings, Blagojevich addressed reporters briefly in the courthouse lobby, his subdued tone a stark contrast to the often strident comments he made frequently during the first trial.
"As I've said for the past 2 1/2 years, this has been a long and hard journey," he said. "But among the objectives is to get the vindication that I've said from the very beginning that, if the truth comes out, will happen."
Zagel has indicated there could be at least three more days of juror questioning before 12 jurors and a number of alternates are chosen. A court official said the judge indicated he hoped to have a jury in place by next Wednesday.
The court adjourned at about 6:30 p.m. and will continue with jury questioning on Monday morning.
After arriving Thursday morning, Blagojevich chatted with only a few people on his way through the courthouse -- though he did give his autograph to the lone fan. It was a relatively quiet entrance when compared with the opening of his first trial, where he could have been mistaken for a candidate on the campaign trail.