Today's highlight in history:
On April 22, 1864, Congress authorized the use of the phrase "In God We Trust" on U.S. coins.
On this date:
In 1889, the Oklahoma Land Rush began at noon as thousands of homesteaders staked claims.
In 1898, with the United States and Spain on the verge of war, the U.S. Navy began blockading Cuban ports. Congress authorized creation of the 1st U.S. Volunteer Cavalry, also known as the "Rough Riders."
In 1930, the United States, Britain and Japan signed the London Naval Treaty, which regulated submarine warfare and limited shipbuilding.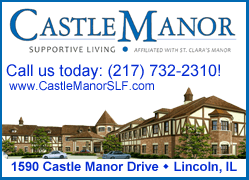 In 1938, 45 workers were killed in a coal mine explosion at Keen Mountain in Buchanan County, Va.
In 1944, during World War II, U.S. forces began invading Japanese-held New Guinea with amphibious landings at Hollandia and Aitape.
In 1954, the publicly televised sessions of the Senate Army-McCarthy hearings began.
In 1964, President Lyndon B. Johnson opened the New York World's Fair.
In 1970, millions of Americans concerned about the environment observed the first "Earth Day."
In 1990, pro-Iranian kidnappers in Lebanon freed American hostage Robert Polhill after nearly 39 months of captivity.
In 1994, Richard M. Nixon, the 37th president of the United States, died at a New York hospital four days after suffering a stroke; he was 81.
Ten years ago: Leaders of 34 Western Hemisphere nations meeting in Quebec agreed to stick with an ambitious plan to create the world's largest free-trade zone by 2005 and penalize any country that strayed from the path of democracy. Two spacewalking astronauts, including Canadian Chris Hadfield, installed a massive Canadian-built robot arm on the international space station. In a boxing match in South Africa, Hasim Rahman (hah-SEEM' RAHK'-mahn) stopped Lennox Lewis in the fifth round to capture the WBC and IBF heavyweight titles in one of the biggest upsets in boxing history.