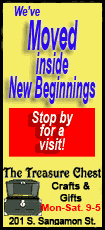 "This is what we envisioned," James said.
The Heat's star trio were rolling from the opening tip.
Wade was driving, attacking, dunking -- playing his game at full blast the way he couldn't in Game 2. He even fought through another familiar malady, a banged-up shoulder that needed ice and treatment.
Wade delivered with a string of big baskets -- he was 10 of 19 from the field overall -- in the third and fourth quarters that spurred the Heat to the brink of the conference semifinals. He drew a foul on a spin move against Jrue Holiday and hit two free throws with 51.6 seconds left to all but seal the win.
Wade missed practice before Game 2 with a migraine headache. He was slowed in Game 2 by the lingering effects and scored a combined 31 points in the first two games.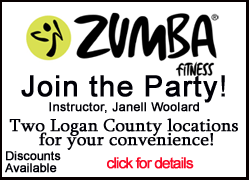 "He understood we needed something a little bit more," Heat coach Erik Spoelstra said.
Hours before Game 3, Wade had a big-game feeling.
Wade's 36 miserable hours of migraine headaches had passed, his head was clear and his game, well, he'd prove his game was back in championship form.
"I don't have to worry about bright lights," Wade said.
Was he ever fantastic under the postseason spotlight.
Wade was 12 for 12 from the free-throw line. For all the hype around the Big Three, Wade remembers he was once the Biggest One in Miami. He still plays that way and the Heat needed all of his all-around excellence against the scrappy Sixers.
"I felt a lot better," Wade said. "My game felt better. I think my teammates could see it."
Bosh scored 19 points for the Heat, who rallied from an early 10-point deficit.
Game 4 is Sunday in Philadelphia.
James gave the Heat a scare when he fell late in the fourth quarter and briefly sat against the scorer's table. He grimaced when his teammates pulled him up and he slowly walked back to Miami's bench.
James brushed off questions about a possible tender ankle, saying he was fine and will be ready for Sunday.
"We're a desperate team right now," James said. "We want to continue to play that way. D-Wade had an unbelievable game ... and we're ready to close it out."
The Sixers were determined to win one on their home court and played like a team trying all it could to get the series back to Miami.
Lou Williams missed a 3-point attempt with 43 seconds left that would have made it a one-point game. Holiday scored 20 points, Williams finished with 15 and Elton Brand had 21 points and 11 rebounds.
The Heat again dominated at the stripe, going 24 for 30 to Philadelphia's 13 of 19.
For most of the night, it seemed to be a rerun of Game 1: The Sixers' fast start would get picked away by Miami and the Big Three would take over.
When James hit a pull-up jumper for a 54-52 lead -- Miami's first of the game -- early in the third, the plan was going as scripted.
The Sixers had a whole new ending planned.
Jodie Meeks and Holiday bookended 3s during a stunning 12-0 run that helped them regain the lead in front of a rollicking crowd that truly made it feel like big-time, meaningful basketball was alive and thriving in Philadelphia.
In a play that showed what makes the Heat great, James stumbled and flipped an underhand pass to Wade for a ferocious dunk that cut it to 68-64.
"It definitely started a run for us," James said. "Luckily I was able to get rid of the ball before I traveled and D-Wade was able to slam it home. It's a great play for us, a great team win and we're looking to close them out on Sunday."