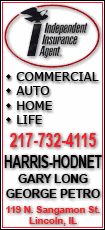 Rose beat Dahntay Jones off the dribble, getting a rare clean shot to the basket with 17.8 seconds left for the go-ahead layup that gave the Bulls an 88-84 victory and a 3-0 lead in the best-of-seven Eastern Conference series.
Take that, Pacers.
"It was frustrating a little bit," Rose admitted of Thursday's strong-armed tactics. "But that's basketball. If you don't stand up to it, no one will."
Rose, as usual, did his part.
Yes, he spent the first three quarters contending with the bigger Paul George, the feisty Jones and the relentless Jeff Foster, once running smack into an elbow and repeatedly taking hard fouls that sent him sprawling on the floor.
The continual punches did a number on the Bulls' MVP candidate.
He made only 4 of 18 shots, just one basket in the second half and finished with only two assists and five turnovers in 42 1/2 minutes. The game obviously took a toll on Rose, who slowly climbed the stairs to the dais for the postgame news conference.
But Rose still found ways to produce.
He went 13 of 15 from the free-throw line, finished with 23 points and his late layup put Chicago on the verge of a first-round sweep. Game 4 will be played Saturday afternoon in Indy, against a Pacers team that seems as dismayed with its inability to close out Chicago as Rose was with Indiana's strategy.
"It's very frustrating," Pacers swingman Danny Granger said after missing a potential go-ahead 3-point attempt in the last 2 seconds. "To know we're so close in so many games, just a few more plays to win the game or send it to overtime. It's just too many mistakes, too many mental breakdowns."
It's not only Rose causing problems for the Pacers.
Kyle Korver continued his late-game mastery by scoring half of the Bulls' points in a 10-0 run that turned a 70-65 fourth-quarter deficit into a 75-70 lead with 7:04 to go. Korver finished with 12 points.
Luol Deng had 21 points, six assists and six rebounds -- his biggest coming after Granger missed the 3. Deng made the last two free throws to seal the victory. Joakim Noah had 11 points and 10 rebounds, and Carlos Boozer had 11 rebounds in the kind of physical contest he prefers.
"It was right up my alley," Boozer said with a smile. "I love to get down and dirty."
That's exactly what the Bulls needed to get past eighth-seeded Indiana, which has not trailed by more than seven points in the series.
The Pacers were led by Granger with 21 points, Jones with 11 and Tyler Hansbrough's 10.
But their top priority was stopping Rose, who had scored 75 points in the first two games.
"I thought we did a great job on Rose," Pacers coach Frank Vogel said. "I had a lot of confidence that they would do a good job on him."
The problem was they didn't do nearly as good a job defending everyone else.
As Rose adapted to the Pacers' changing defenses and traps, his teammates swung the ball to find open shooters -- and defensively, the Bulls took a page right out of the Pacers' physical playbook.
It worked.