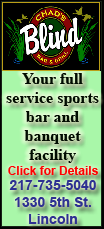 They were left in tears when Bobby Thompson from the hated crosstown Giants ended the then-Brooklyn Dodgers' 1951 season with his home run, "the shot heard 'round the world."
The team broke their hearts when it moved in 1958 to Los Angeles.
Then came this week.
The Dodgers, the storied franchise that integrated the sport with Jackie Robinson and pioneered baseball's move to the West, had become so ineptly run that Major League Baseball took over day-to-day control.
The fans, meanwhile, are befuddled, from those who sit in the $12 seats and bring a glove to every game to the ones close enough to the action to chat with players.
"How could this have happened in a city like Los Angeles?" asked Richard Strober, who saw his first Dodgers game at age 8 at Brooklyn's old Ebbets Field.
This is a city, after all, that seemed perfect for the Dodgers, once upon a time.
They won three championships in the first 8 seasons in the city. Hollywood gave movie and TV roles to Hall of Fame pitchers Sandy Koufax and Don Drysdale. And Mexican Fernando Valenzuela baffled hitters with his screwball in the 1980s, bringing together the diverse city in "Fernando-mania."
So how had the team become, as Strober put it, "the laughingstock of baseball"?
To a person, more than a dozen people interviewed blamed one man: Dodgers owner Frank McCourt.
Since the Boston real estate mogul bought the team for $430 million in 2004, the team has gone through a series of dramatic ups and down that include McCourt's divorce and a Giants fan being beaten at Dodger Stadium on Opening Day.
Not that the Dodgers haven't had bright moments in recent years.
Until McCourt bought the team, the Dodgers hadn't won a post-season playoff game in the years after Kirk Gibson helped win their last World Series championship with a 1988 walk-off home run that still stands as one of baseball's most dramatic postseason moments.
But in 2008 and 2009, the team went to the National League Championship series, losing to the Philadelphia Phillies.
Many credit that success to Manny Ramirez, the flamboyant outfielder who lit a fire under the Dodgers after the team picked him up for a bargain price from the Boston Red Sox.
"They were a .500 team until they got Manny, and they got him for free because Boston didn't want him anymore," said Ross Goldberg, a public relations executive and season-ticket holder of 27 years.
After firing up the Dodgers, Ramirez tested positive for a banned female fertility drug often used to mask steroid use, leading to a 50-game suspension in 2009.
The episode, meanwhile, created a distraction for the team, which still managed to win another division title.
Then a bigger distraction hit the day after the Dodgers lost to the Phillies.