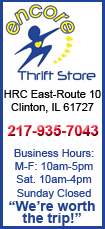 "That's the way we expected to play everyday, to be honest with you," Chicago manager Ozzie Guillen said. "I don't want to be cocky. This team is allowed to play that way because of the way we built this ballclub and the talent we have."
The White Sox had been outscored 11-2 in losing the first three games of the four-game series against Tampa Bay.
"We needed a game like that," Guillen said. "We need a game to build confidence. We were desperate for a win. We all knew that. We stayed positive. The guys were optimistic."
Gavin Floyd (2-1) allowed two runs in six innings. He struck out seven and hit two batters.
Sam Fuld had two RBIs for the Rays, who lost for just the second time in 10 games.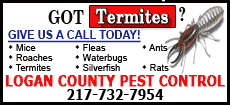 Juan Pierre opened the first with a bunt single and went to third when Rays third baseman Felipe Lopez was charged with an error for an errant throw to first on the play. Pierre then scored to make it 1-0 on Vizquel's grounder.
"Definitely tried to get off to a good start and just get the lead," Pierre said. "A sigh of relief just to have the lead in that first inning."
Pierre also started a four-run third against Jeff Niemann (0-3) with another bunt single. Vizquel doubled home a run, Konerko and Adam Dunn each had RBI singles and Pierzynski hit a sacrifice fly.
"Pierre really set the tone with the bunts, and then Vizquel ... the top of the order pretty much set the tone for them," Rays manager Joe Maddon said.
Fuld cut the Rays' deficit to 5-2 in the fourth with a two-run single.
Chicago took a 6-2 lead on Pierzynski's RBI single in the fifth. Quentin extended the advantage to 8-2 on a two-run double during the sixth.
Konerko added an RBI single in the eighth.
"Maybe this might be a little momentum we need going into the next series, but everybody all around had a good game," Pierre said. "Just a good feeling to get a win, again."
Niemann lasted just 4 2-3 innings, giving up six runs and six hits. He struck out four, walked two, hit two batters and threw a wild pitch.
"The way the team's playing right now, all you want to do is go out there and keep the momentum rolling," Niemann said. "Giving up a big inning, that is definitely going to halt the momentum."