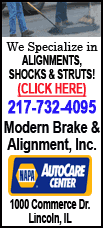 Animal control
Animal control chairman Kevin Bates' proposal to increase community service contracts by the Consumer Price Index of 1.5 percent was approved with 11 voting "yes." Pat O'Neill abstained due to his participation with the Humane Society of Logan County.
Annual fees for community contracts with increases:
| | |
| --- | --- |
| Lincoln | $38,367.80 |
| Mount Pulaski | $3,266.32 |
| Broadwell | $759.90 |
| Latham | $759.90 |
| Middletown | $1,519.72 |
| Elkhart | $1,265.45 |
| New Holland | $1,265.45 |
Airport
The board unanimously approved the low bid of $83,189.55 from Ottobaum Co. Inc. for demolition of the No. 17 T-hangar, site preparation and construction of a new five-place T-hangar at the Logan County Airport.
Legal
Finance chairman Chuck Ruben motioned to approve the state's attorney's appellate prosecutor agreement in the amount of $11,000.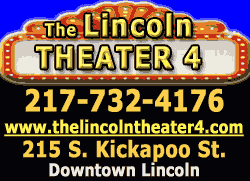 County property maintenance
A bid for mowing county properties was awarded to Flippers at $900 per mowing.
Court document storage
During this month's finance committee meeting, Circuit Clerk Mary Kelly explained that she has been looking at document storage and access costs.
Currently, the circuit clerk's office is contracted with Midwest Storage for its court document storage. The office now has 849 boxes in storage. There is a fee to house the files and a fee to access files. Last month it cost the county $491.
For security reasons, it is a complicated process to retrieve files in order to get information or add information and then have the file returned for storage.
"For each time I need only one folder, it's costing us almost $12," Kelly said.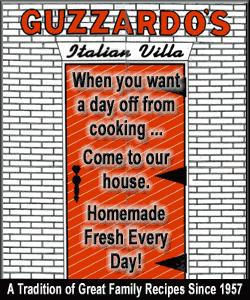 She has been considering what other options the office may have, such as to do work internally. The office is limited by state law on what processes it uses. She looked into what other counties are doing and consulted officials at the Administrative Office of Illinois Courts.
For now, what is in place is the only real option, she said.
Microfilming is one option that some courts are using. Microfilming has not been done in Logan County since the early 1990s.
Likewise, the two court document fees that the county charges in its court fees had not been raised since 1991 for one and 1994 for the other.
Kelly met with John Lancaster, who does a lot of microfilming for circuit clerks. One estimate for one type of cases was $10,000 for 50 boxes.
There are an estimated 15 to 20 different case types in the 849 boxes from the circuit clerk's office.
Kelly thought that with an increase in fees now, her office could start microfilming one or two case types a year, which would help put things back on track for less storage expense in the future.
The board unanimously approved increasing both court document fees for civil cases. The document storage fund fee would increase from $5 to $15. The court automation fund fee would also increase from $5 to $15.
[By JAN YOUNGQUIST]