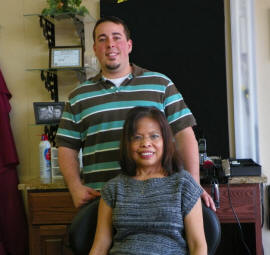 Daisy's Nail Spa adds Wes Bender as barber
Send a link to a friend
[April 22, 2011] Daisy and Roger Hunter, owners of Daisy's Nail Spa, are happy to announce that they have made some very nice changes in their business, located at 106 S. Chicago St., including the addition of a new barber.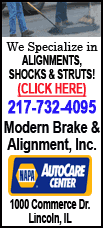 Wes Bender has joined the staff of cutters at the salon as their only barber.

Bender is a recent graduate of the Flawless Kutz Barber College in Springfield. He explained that the college is recently opened, and he was one of the first eight students to enroll in the 10-month program.

Daisy's added a chair for Bender when they did a recent remodel of their south room at the shop.

Daisy's has been in business for six years, starting in a one-room storefront on Chicago Street. Two years ago they took over the storefront immediately to the south, opened up a portion of the wall and turned their shop into a two-room facility.

They offer all types of hair services, from cuts to colors to perms, and also do manicures and pedicures.
Bender said that when he finished his schooling, he approached the Hunters with the hopes of having a chair in their shop. He noted that his sister, Emily, was already with Daisy's and she put in a good word for him, but nonetheless their initial answer was no.
Roger Hunter added that when it was decided to do some remodeling and redecorating in the south room, he and Daisy discussed it and decided they had room to add a chair if Bender was still interested, and he was.
Bender started doing barber cuts at Daisy's about three weeks ago, and according to the Hunters it is going well, with Bender already bringing in new clients.
Bender said being a barber is different from being a stylist. He noted that his sister attended cosmetology school. She had shared with him that in her studies, clipper cuts for men took up only about one day of her education.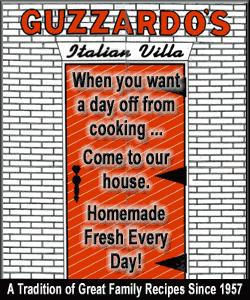 Bender said that in barber school, he learned much of the history of barbering and really studied old-school techniques such as use of a straight razor along with use of clippers.
In addition to haircuts, Bender also does shaves, using the straight razor on both the face and neck.
Hunter also noted that being a barber doesn't necessarily mean Bender cuts men's hair only. He said there are plenty of women who enjoy super-short cuts or boy cuts, and Bender is more than capable of working for them as well.
The Hunters are looking at having an open house later this spring to share and celebrate their recent remodel with the public.
In the meantime, if you're looking for a barber in the city of Lincoln, don't forget that you now have one more to choose from. Give Daisy a call and see what barber Bender can do for you.
[By NILA SMITH]