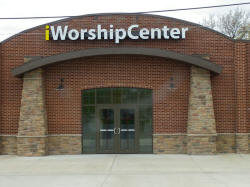 Neighbors to Nations becomes iWorshipCenter
Send a link to a friend
[April 22, 2011] The former Neighbors to Nations Fellowship will have a new name for its congregation this Sunday. The sign outside the church at 304 N. McLean in Lincoln has been changed, and it will officially merge with iWorshipCenter today with the legal work being completed.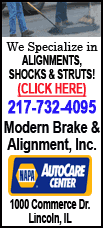 But Sundayís service wonít be unfamiliar to the Neighbors to Nations churchgoers, as they have had a preaching arrangement with iWorship for the past year.

According to Eric Hansen, who began iWorship in 1996, Neighbors to Nations was without a pastor, and his ministry sent people up to preach each week. Hansen said the relationship between his ministry and the Lincoln congregation went from a friendship to a courtship and now to a marriage.

This is the fifth ministry to become part of the iWorshipCenter. There are two churches in Springfield, one in Taylorville, an Internet ministry and now Lincoln.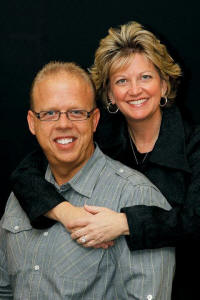 Although Eric and his wife, Cheryl, also an ordained minister, use the most modern of technologies, that doesnít mean there wonít be personal ministering to the congregation, and Cheryl will be at the Lincoln church Sunday.
Eric said every location has a "live" pastor, just like a normal church, and then when itís time for the "preaching," a 12-foot screen will come down and all five campuses will be able to see and hear Hansenís sermon of the week.
The Hansens are central Illinoisans, with Cheryl from Pekin and Eric from Bloomington. The high school sweethearts have one daughter, Hannah, who is studying to become a minister.
For several years Eric has been on Fox TV in central Illinois from 7:30 to 8:30 on Sundays. This gives him and his church a point of contact with Christians from Iowa to Indiana from Danville to Quincy.
Hansen was excited and gratified that the decision for Neighbors to Nations to merge with iWorship was by a unanimous vote of the congregation.
He invites everyone to come and worship this Sunday at 10:30 a.m. at the new iWorshipCenter.
[Text from iWorshipCenter; LDN]