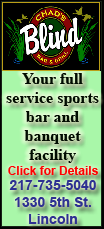 A low pressure system strengthens as it continues moving eastward through the central Plains. Counterclockwise flow around this system will pull moisture northward from the Gulf of Mexico, which will produce a strong warm front that stretches over the upper Mississippi River Valley and moves eastward up the Ohio River Valley. This strong system is expected to produce periods of heavy rainfall across most of the Midwest.
At the same time, just to the south, a wave of energy that brought severe storms to the lower Mississippi River Valley will advance northeastward due to strong flow from the south. This will push warm and moist air into the Kentucky and Tennessee valleys, allowing for severe thunderstorms to develop in the afternoon and evening hours. This system has a history of producing heavy rain, strong and damaging winds and large hail. Rainfall totals across the eastern third of the country will range from 1 to 2 inches in most areas, with up to 3 inches likely in areas of severe thunderstorm development.
Meanwhile, out West, a ridge of high pressure builds over the West Coast and brings dry and pleasant weather to the Pacific Northwest and California. Warmer spring temperatures will accompany this high pressure ridge.
Temperatures in the Lower 48 states Thursday ranged from a morning low of 10 degrees at Mount Washington, N.H., to a high of 97 degrees at Laredo, Texas.