Today's highlight in history:
On April 26, 1986, a major nuclear accident occurred at the Chernobyl (chur-NOH'-bul) plant in Ukraine (then part of the Soviet Union) as an explosion and fire caused radioactive fallout to begin spewing into the atmosphere. At least 31 people died fighting the plant fire, but the number of other deaths resulting from the disaster remains in dispute.
On this date:
In 1607, English colonists went ashore at present-day Cape Henry, Va., on an expedition to establish the first permanent English settlement in the Western Hemisphere.
In 1785, American naturalist, hunter and artist John James Audubon was born in present-day Haiti.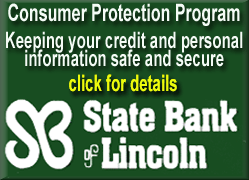 In 1865, John Wilkes Booth, the assassin of President Abraham Lincoln, was surrounded by federal troops near Bowling Green, Va., and killed.
In 1909, Abdul Hamid II was deposed as sultan of the Ottoman Empire.
In 1937, planes from Nazi Germany raided the Basque town of Guernica during the Spanish Civil War.
In 1945, Marshal Henri Philippe Petain (an-REE' fee-LEEP' pay-TAN'), the head of France's Vichy (VEE'-shee) government during World War II, was arrested.
In 1961, Roger Maris of the New York Yankees hit the first of his 61 home runs during a 162-game season (compared to Babe Ruth's 60 home runs during a 154-game season) as he hit a roundtripper off Paul Foytack at Tiger Stadium.
In 1968, the United States exploded beneath the Nevada desert a 1.3 megaton nuclear device called "Boxcar."
In 1970, the Stephen Sondheim-George Furth musical "Company" opened at the Alvin Theatre in New York.
In 2000, Vermont Gov. Howard Dean signed the nation's first bill allowing same-sex couples to form civil unions.
Ten years ago: Ukraine's communist-dominated parliament dismissed reform-oriented Prime Minister Viktor Yushchenko (yoo-SHEN'-koh) and his government, plunging the nation into political chaos. Junichiro Koizumi (joon-ee-chee-roh koh-ee-zoo-mee) was elected as prime minister of Japan in a vote by the lower house of Japan's parliament.