This event is NOT a job fair. The chamber is hoping to accomplish two things with this initial Workforce Readiness Expo:
Prepare our high school students in Logan County for the next step, whatever that next step would be for them. The expo offers workshops on career planning, goal setting, resume writing (interviewing), how to find a job, how to keep a job, and how to maximize their remaining years in school.

With the business expo portion of this event, the chamber of commerce hopes to show Logan County youth that there are viable careers in Logan County, so they don't have to leave to make a good living.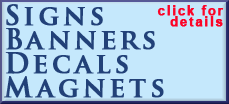 "Instead of job shadowing just one career, this event equips students with needed skills while exposing them to numerous local occupations," said Kristi Powell, of Heartland Community College and a member of the planning task force for the expo. "Not only will students get the opportunity to engage with business owners, managers and other key players in industries around Logan County all in one location, but they will receive valuable training from experts in HR and career planning."
High school seniors will stay at Lincoln College all day, and four groups of students will rotate between three workshop sessions and a business expo in the Lincoln Center gym. The workshops the seniors will attend are Getting the Job, taught by a Walmart representative; Finding the Job, taught by a representative from Heartland Community College; and Succeeding on the Job, taught by a representative from Eaton Corp.
Freshmen will attend workshops at the Lincoln Park District Rec Center, and in addition, one group every session will be bused over to Lincoln College to have time in the business expo portion of the event. Workshop topics for the freshmen will be Finding Your Path (career assessments), taught by a representative from What's Next Illinois; Navigating Your Path, taught by a representative from Eaton Corp.; and You're on Your Way, taught by a representative from Heartland Community College.
"The event evolved from a conversation I had with Erin Varner, a counselor from LCHS, who now serves on the expo's planning task force," said Andi Hake, executive director of the chamber of commerce. "Erin and I were attending a JOBS (Healthy Communities Partnership Education Task Force initiative to help place high school students in business mentorships and employment) informational event. After Erin and I spoke, it became obvious to both of us that the chamber and our high schools working together to help prepare our young adults for the workforce would be a win-win situation."
The date and students were chosen by Lincoln High School. April 27 is a state testing date for sophomores and juniors. In the past the freshman and seniors did activities off campus, such as job shadowing in other communities outside of Logan County, and freshman went on tours of colleges. These trips were costly to the school and did not engage the students locally.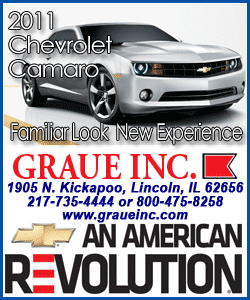 "It wasn't the ideal situation having freshman going on college tours so early in their high school career, or having our seniors going to Springfield or St. Louis to job shadow, but that is what we had available to us at the time," said Bret Hitchings, with Lincoln Community High School. "When Andi brought this new concept to us, we were thrilled to be a part of a local program that was relevant to all students attending the event and engaged them locally."
The invitation to attend this event was sent to all Logan County high schools, but this year LCHS is the only school that will be taking part.
"We are hoping this will change, once we've had a successful event under our belt," Hake said. "In future years we are hoping we can help other schools overcome some obstacles that prevented them from joining us this year."
There are still spots available for Logan County businesses to set up a booth at the expo. The table and space are provided, and there is no fee. The event will be at the Lincoln College Lincoln Center from 8 a.m. to 1:30 p.m. Wednesday. For more details, contact the chamber office at 217-735-2385 or chamber@lincolnillinois.com.
The Workforce Readiness Expo directly reflects the mission of the chamber to be an advocate for business by providing leadership, programs and services that create, protect and enhance the business environment for the benefit of chamber members and for Lincoln and Logan County.
[Text from file received from the Lincoln/Logan County Chamber of Commerce]