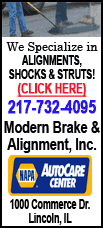 Ruben said he wanted to remind everybody that budget time would be here before long. He emphasized that last year the county had 13 percent cuts to levies across the board and to most of the county departments. He also pointed out that this year's budget began by using a 7 percent reserve fund "to come to a zero balance budget for this year."

If figures would remain the same, Ruben cautioned, the next budget would have the same 20 percent -- the 13 percent cut and the 7 percent reserve combined -- for next year.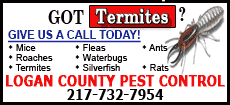 During last week's board-of-whole meeting, an executive session was called to hear from Jonathan Wright of the Logan County state's attorney office concerning costs of pending court cases. Logan County has some significantly large cases pending. Had the capital punishment not been rolled back by Gov. Pat Quinn, some of these cases would qualify for the capital litigation fund.
Ruben said that taking a median figure of the anticipated court case costs that Wright presented, the budget would require another 7 percent.
The 7 percent reserve that is no longer there and the 7 percent needed for court cases would create an additional 14 percent that would need to be added to the 13 percent.
"So we would be 27 percent lower than where we were two years ago," he said.
Projecting to budget time, that would mean a 27 percent cut from levies and departments in next year's budget.
"That's a pretty bleak outlook," Ruben said. He added, "I just want you all to realize that every dollar we don't spend this year is one that we don't not have to budget for next year."
In one of the biggest annual costs for the county, the board voted last month to stay with Health Alliance and continue to offer county employees the POS-C plan. High claims resulted in a 12 percent increase in that plan. As a result the county decided to split the cost of the increase. The county would pay $415 and the employee $23 per month under the new insurance contract that begins May 1.
Employees would still have the option to take another plan, such as the PPO-1000 higher deductible, with the county still paying $415 and the employee paying the difference.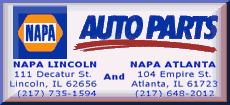 Finance chairman Chuck Ruben said the insurance would cost the county $89,000 more for this fiscal year.
This month, AFSCME Council 31 representative Christopher Hoosier spoke to the board on behalf of Local 1277, which represents Logan County Department of Public Health employees.
Hoosier said the average health department salary is under $25,000 a year. Some of the employees there have been under optional health insurance programs.
"Right now they are faced with unsustainable health care cost increases," he said.
He began comparing old rates with new rates:
The PPO rate with a $1,000 per year deductible will increase from $107 per month to $432 per month, creating a 305 percent cost increase to employees. That is a change from $1,284 a year to $5,184 a year.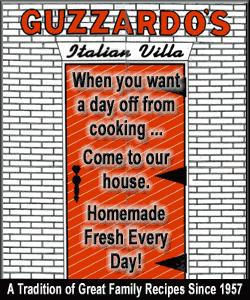 Insurance coverage under the PPO plans for families would increase to $1,703 a month. The premium with maximum out-of-pocket deductibles could cost an employee up to $20,426 a year.
An employee and children could take a plan at $1,025 a month with the possibility of out-of-pocket costs up to almost $24,800 a year.
Hoosier went over the PPO high-deductible plans, beginning with the single employee. That premium would increase from $60 a month to $352, with a maximum possible expense of $6,724 a year. Other family plans reached as much as $23,000 in possible costs per year.
The POS-C, the plan that the county has been paying in full up to this year, will go from $391 to $415. Employees will go from paying zero to $23 a month, or $276 a year.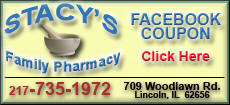 The plans all have certain internal costs -- services that go toward the deductible, services that go toward the maximum out-of-pocket costs -- and with the possible need to use an out-of-network provider, the POS is the worst of them all, Hoosier said.
Some employees who began under a different plan now have ongoing health issues that would not be covered under the POS-C plan. One of the hardest hit, Ruth Freeman, said her rate went up almost 500 percent, and she must now pay an additional $352 per month.
Today, Nancy Schaub, insurance consultant for Roger Garrett Insurance Agency, clarified that the insured employees may have to go to a different physician but that they would be covered.
Calling the plan increases that are between 100 and 486 percent "astronomical," Hoosier asked that the county not accept the proposed plan.
The union is now doing battle with the state over its proposed change in health insurers. The state plans to drop Health Alliance and Humana from its group health plan offerings. Both health insurers have appealed to the state's Executive Ethics Commission.
Following the ethics decision, the General Assembly's bipartisan Commission on Government Forecasting and Accountability would need to approve the change for the state.
According to a Council 31 representative, "The union will oppose any change that would reduce employee access to care, unduly disrupt doctor/patient relationships or increase employee health care costs."
[By JAN YOUNGQUIST]