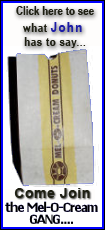 On Monday, the Illinois House finished its last of 15 meetings that accepted public input on redistricting, a process that determines how political boundaries will be drawn for the next decade.

Redistricting occurs every 10 years to reflect changes in population statistics from the U.S. Census Bureau.

"What we're doing is gathering information from community groups, organizations, ethnic and racial groups -- anyone who wants to come forward and speak his or her mind," said state Rep. Barbara Flynn Currie, D-Chicago, of the hearings.

Currie called the meetings an "information gathering" process and said the hard work of drawing district lines lies ahead.

But not everyone was satisfied with the conclusion of the hearings.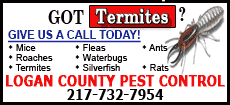 Rep. Chapin Rose, R-Charleston, said the committee needs to have more meetings to be geographically equitable.
"We completely ignored the bottom third of the state of Illinois. There were no hearings in downstate Illinois," Rose said.
Hearings were conducted in the Champaign, Cicero, McHenry, Aurora, East St. Louis, Elgin, Rockford, Waukegan, Chicago, Rock Island, Joliet, Peoria and Springfield regions.
"It's nice to have these hearings where you're getting input on the front end, but if you don't give people a chance to comment on a map once it's presented, really this is all for naught," Rose added.
Minority and special interest groups agreed with Rose, with most asking for a two-week period to review any map put out by the Legislature.
"We deserve an opportunity to view and comment on the proposed maps before they're voted upon," said Martin Torres, a policy analyst for the Latino Policy Forum. "Absent of the opportunity to view and comment on proposed legislative districts, the Latino Policy Forum is unconvinced that incumbent legislators will keep the best interest of the Latino community in mind."
Rabya Kahn, an activist with the Asian American Institute and the Council of Islamic Organizations Chicago, feared that without a chance to review maps, the House would separate minority communities and make it harder to for them to organize.
"This will in turn affect our ability to conduct voter registration campaigns, mobilize registered voters and educate our community members about the electoral process," Kahn said.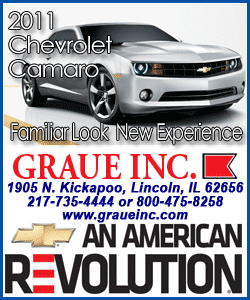 Changes to the voting map will affect 118 Illinois House districts, 59 Senate districts and 19 congressional districts. Political lines must be agreed upon by the Legislature and governor's office -- both controlled by Democrats.
Yesenia Sanchez, a resident of Franklin Park and an activist with the West Suburban Action Project, urged the committee to consider a legislative district that would better represent Illinois' Hispanic community.
"It is very important we have a very fair and transparent process. Just as we have shared our map, we are looking and will be looking for the Legislature to share your maps," Sanchez said.
According to the latest statistics from the U.S. Census Bureau, Hispanics and Asians made the greatest gains, with 32.5 percent and 38.6 percent, respectively. They make up about 2.6 million of Illinois' 12.9 million total population.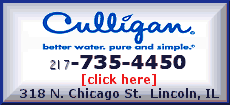 Currie, who heads the committee, said it's too early to know exactly where the lines will be yet. She hasn't ruled out the idea of more hearings after the maps have been released, but she called it a matter of time.
"People always think they are going to get done early, and people being people, we often run up against the deadline," Currie said. "Given that, I'm not going to make any firm commitments."
The new map must be passed by majority of the Legislature and signed by Gov. Pat Quinn by June 30 or the decision will be put to a bipartisan redistricting commission.
[Illinois Statehouse News; By MELISSA LEU]