The figure published by Eurostat, the EU statistics agency, was up from 2.7 percent in March.
Inflation has remained above the ECB's goal of just under 2 percent, largely due to higher oil and food prices. Although the bank expects the price bump to ease next year, it was concerned enough to start raising rates from record lows, with a quarter point increase to 1.25 percent on April 7.
Economists predict several more such increases by year's end.
Although the key interest rate is not far from its record low, the bank's move has aroused concern that higher borrowing costs may make it harder for financially troubled countries such as Greece and Ireland, which have received bailout loans to avoid default on their debts, and Portugal, which has asked for a bailout.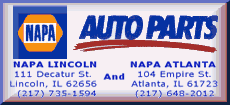 Those three countries are only a small fraction of the eurozone economy, however, and the bank is looking at strong growth and rising prices in Germany, which makes up 27 percent of eurozone economic output and has a powerful export economy led by autos and industrial machinery.
Higher rates are the central bank's chief tool in fighting inflation, but they can hurt growth if done at the wrong time. The bank must find one rate that works for all the countries of the eurozone, which gave up their independent interest rate policies when they joined the euro.